The Agent Settings section provides a list of your users able to login into your account and their related permission levels within the Alloy dashboard.
The Agents Settings page can be reached by navigating to the Settings tab, then clicking on Agents.

Add a new Agent
Invite new agents by clicking the Invite New Agent button. This will open up a modal where you can fill out the following agent details:
First Name
Last Name
Email
Phone
External Agent ID
Role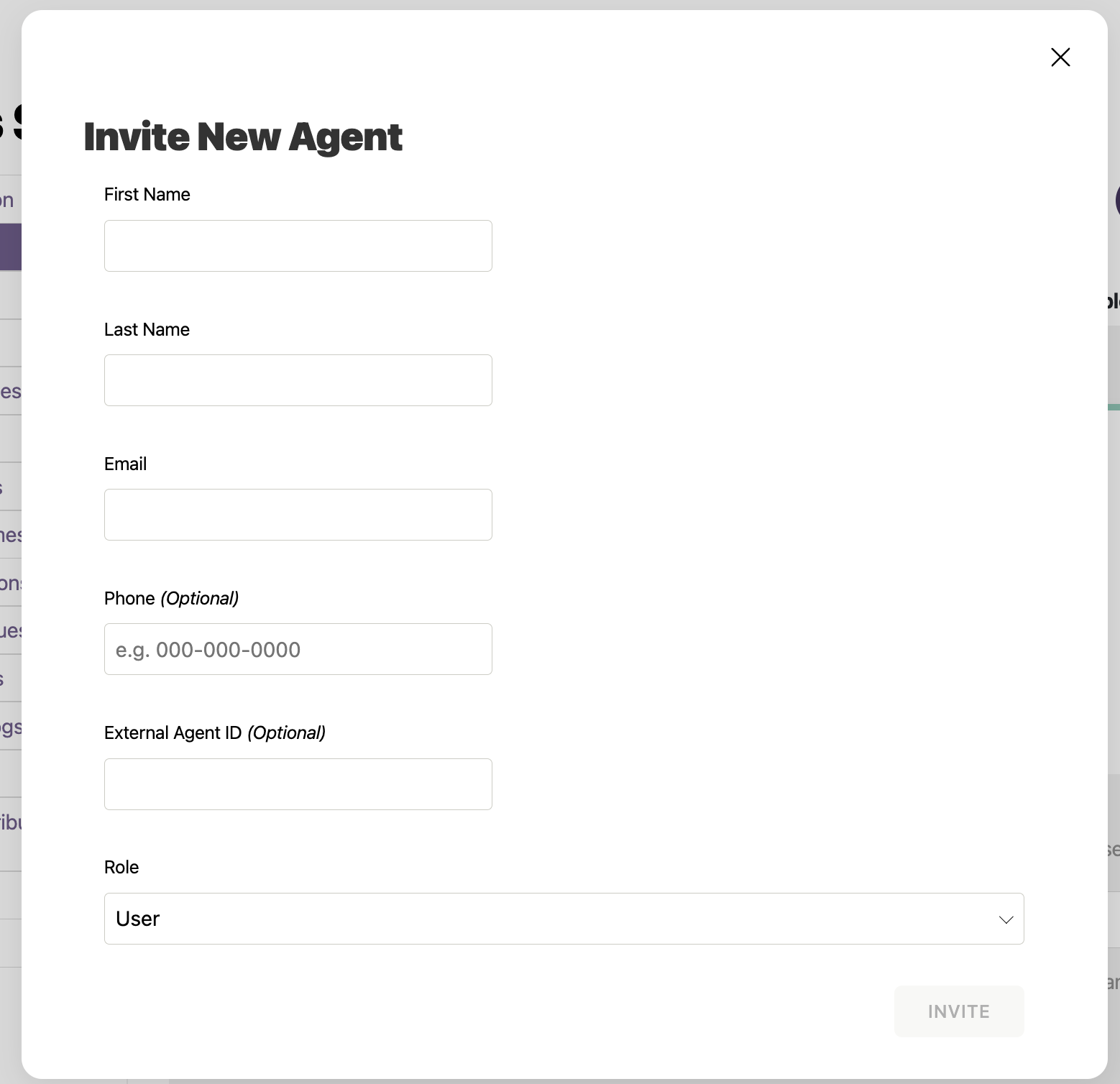 Manage Agent access
Click on an Agent name to expand and view their access permissions. Agents that are granted a Role that is allowed to edit other agents permissions will be able to apply agent-level permissions. Access to Applications, Entities, Audit Actions and Settings can be granted by checking the boxes beside the permissions.
Clicking the cog icon on the right side of a row will present a menu with the options:
Resend Invitation - Resend the invite email if an agent has not received an invite or their activation link has expired.
Edit Agent - Edit the agent's details such as name, phone, and external agent ID.
Delete Agent - Delete the agent's information from the dashboard. This will also remove their access to the Alloy dashboard.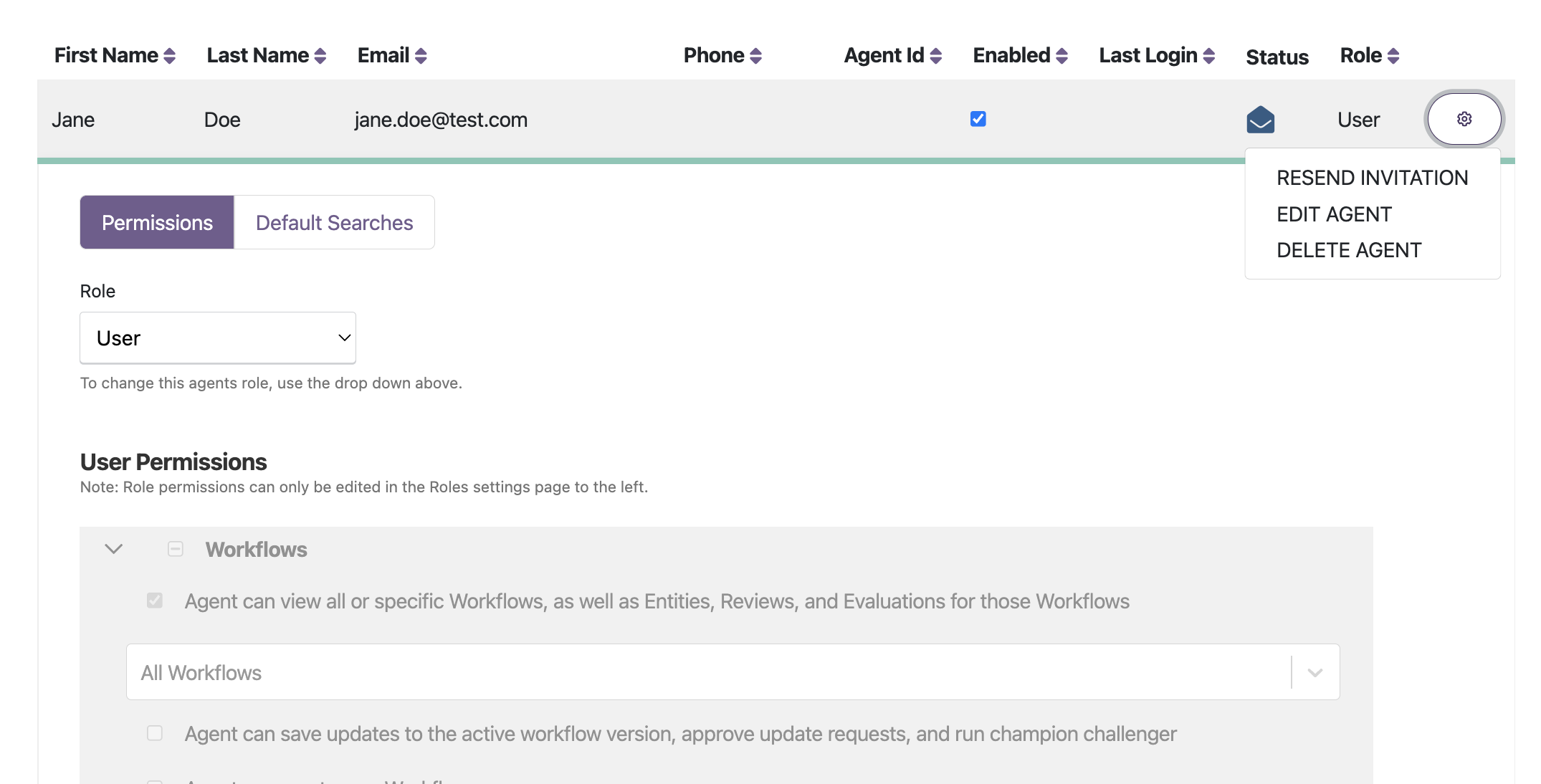 Note: Editing the email address for an existing agent is not supported. If an agent's email has changed, a new agent should be added with their new email address and the old agent should be deleted.