Please follow the steps below to prepare and share your final outcomes data.

1. Navigate to the Final Outcomes tab of the Dashboard Settings
This Settings page is where you will download our standardized templates, upload, and manage Final Outcomes data.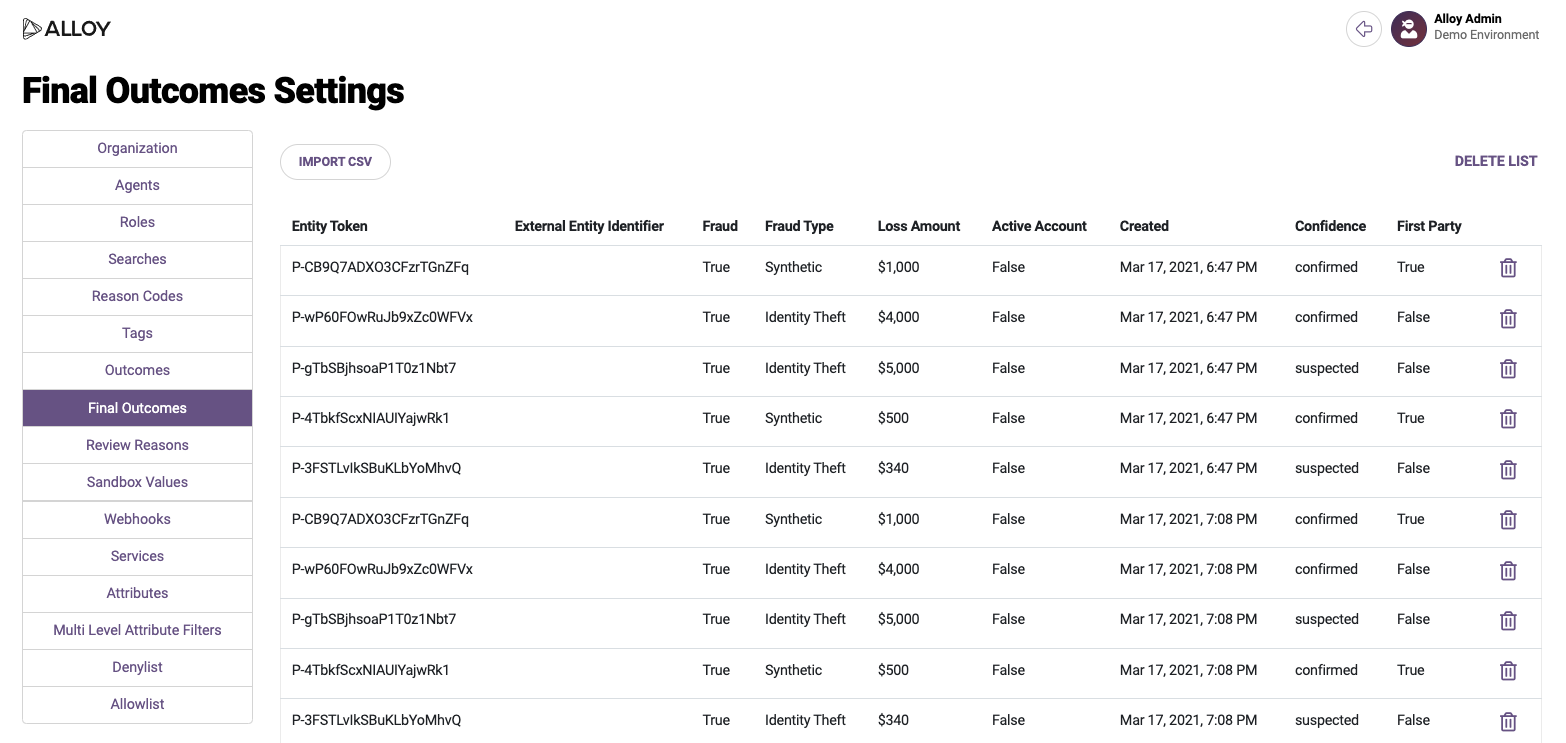 2. Download our standardized Final Outcomes CSV template
Click on "Import CSV" to download our standardized templates, and to upload your data when complete. Our templates vary based on which unique identifier you want to use. An external id can be used if provided with evaluations. Otherwise, we request the Alloy entity token to be used as the unique identifier.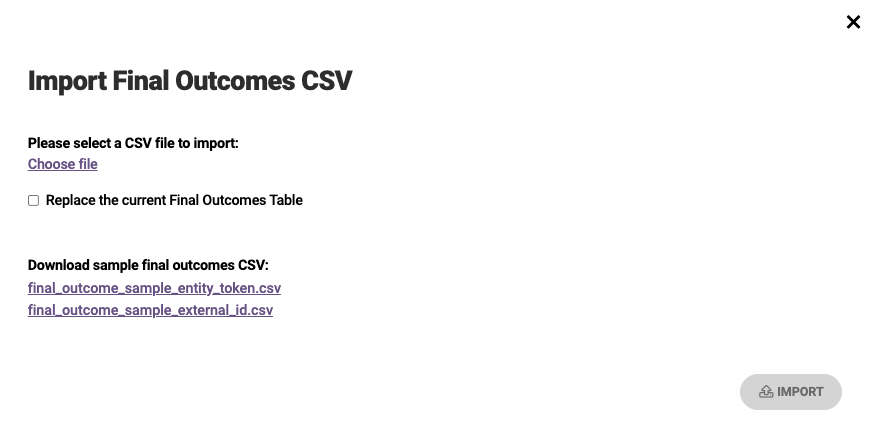 3. Fill in the CSV template with Final Outcomes
Each line item represents a unique entity. The below image is of a sample csv, showing how we expect data to be filled out. Required fields are:
Unique identifier (entity token or external id)
is_fraud
fraud_type (required if entity is fraud)
fraud_loss (required if entity is fraud)

4. Upload the Final Outcomes CSV in the Upload CSV modal
Navigate back to the Upload CSV modal and select the completed template to upload. If any errors occur, please double check field entries and ensure all formatted entries match what we expect. Upon successful upload, you will be redirected to the Final Outcomes Settings page where you can view and manage uploaded entries.
What types of fraud should be included?
Alloy clients have the ability to report on any types of fraud that they wish to via Alloy. However common fraud types requested are:
- Third Party Fraud
- First Party Fraud
- Identity Manipulation
- Synthetic Fraud
- Device Risk
- Other Fraud