What are Audit Actions?
The Audit Actions page allows agents with permission to view the audit logs. You can search using entity_tokens, evaluation_tokens, or agent names/email addresses to see all actions associated with those search terms.
How to access/view audit logs
First, you must have "Agent can view the Audit Actions page" permission to access the Audit Actions page. Permission can be enabled Settings > Roles for each specific role (e.g., User, Reviewers, Testers, etc.)

Once your permission is enabled, log into your account in Alloy, then you can access the account's dashboard audit log by navigating to: https://app.alloy.co/v3/dashboard/audit/. This link can only access the audit log; there is no path to it within the dashboard.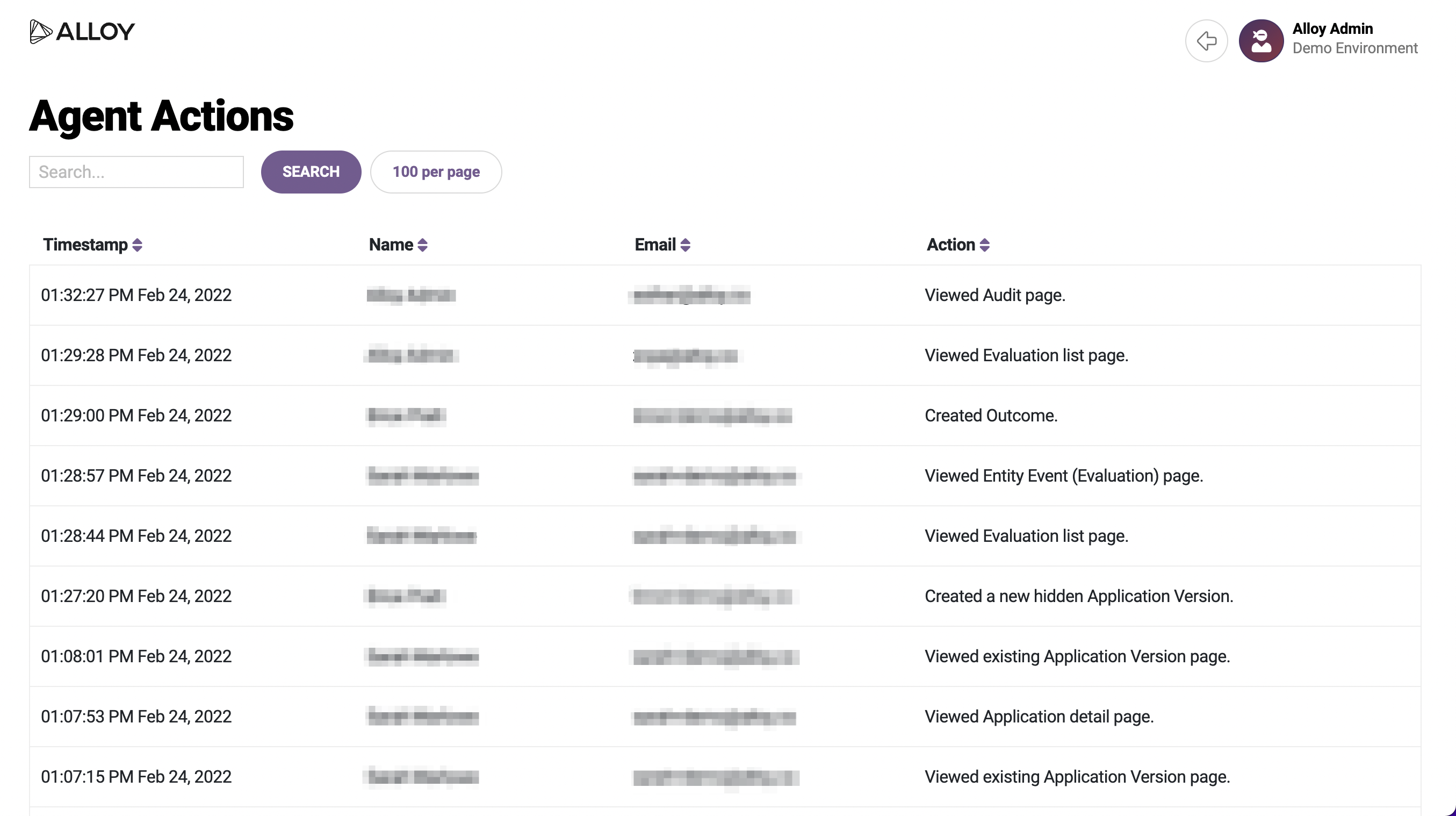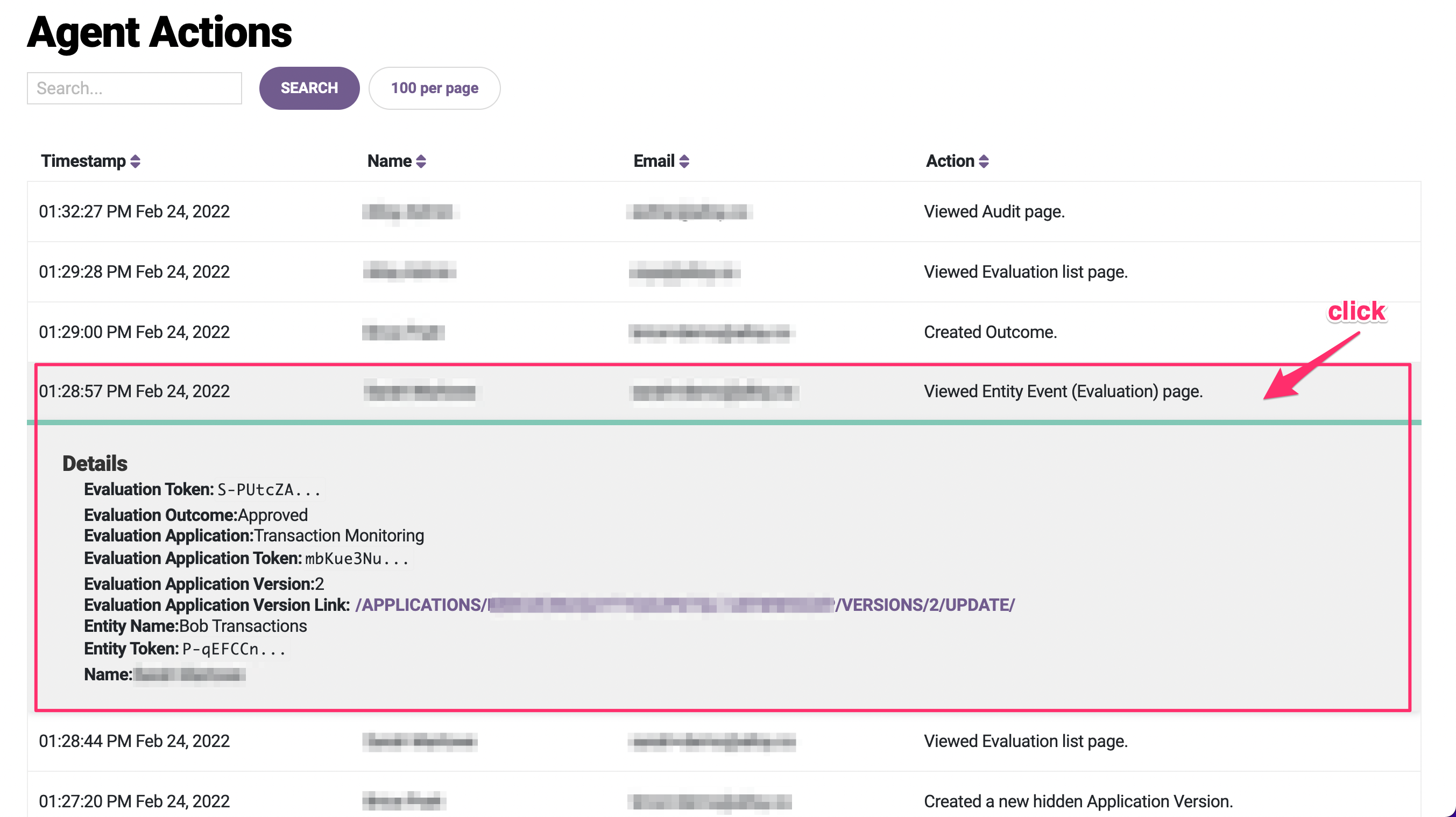 While there is currently no ability to filter or export the information (we do have this in as a feature request), the search bar can be used to pinpoint specific actions: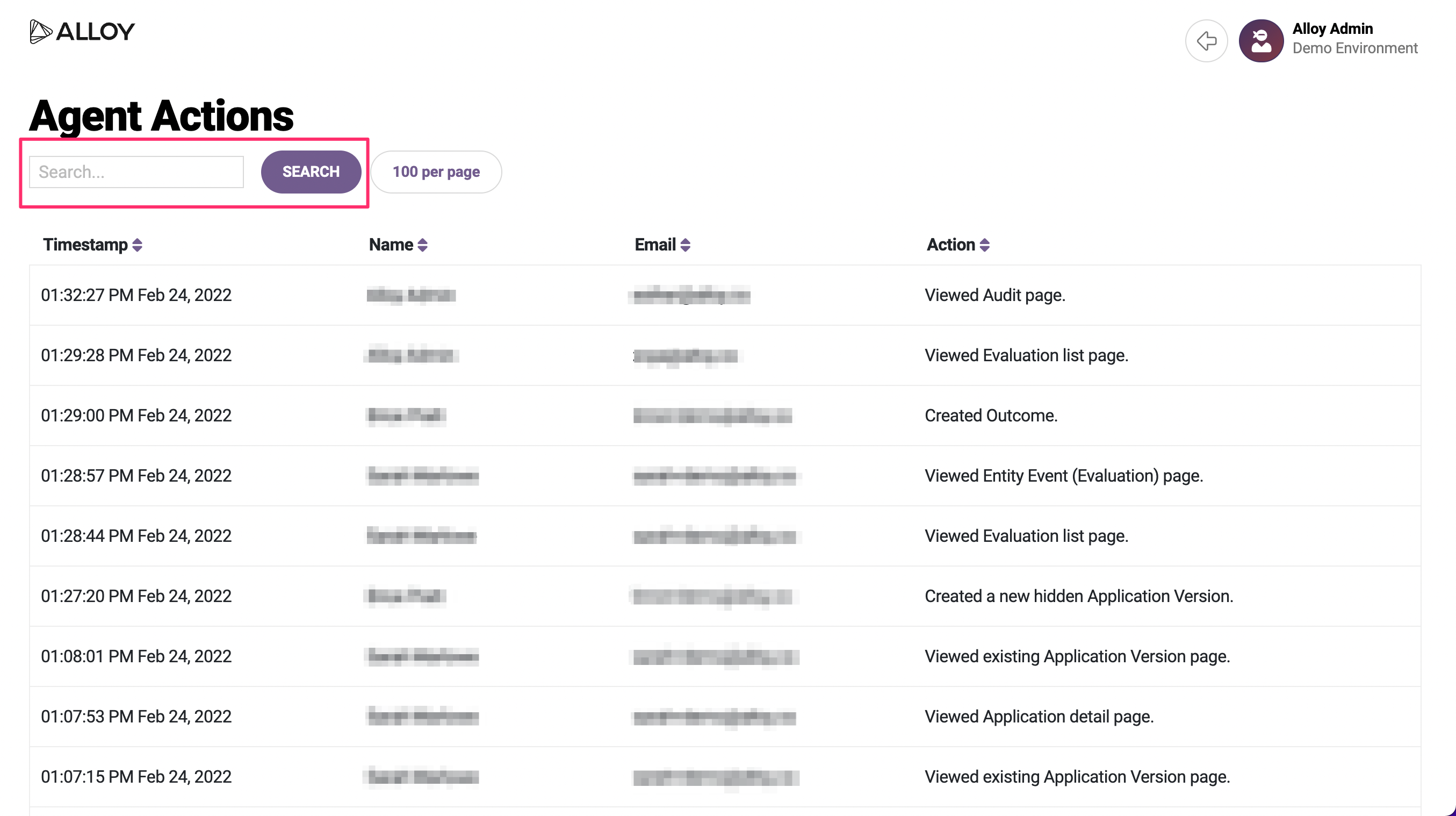 Please don't hesitate to contact support@alloy.com for further assistance!