Entity documents can be uploaded to an entity via either the dashboard, or the API.
Uploading via the Dashboard
To upload a document to an entity via the dashboard, first open the desired evaluation summary or entity summary (an evaluation summary is shown below). Then click the icon of a single page with a plus sign located on the upper right hand of the screen.

This will open the Upload Document(s) pop-up, where you can drag or select the desired documents to be uploaded. Once the documents are selected, you have to option to select the document type via a drop-down menu, and add any notes regarding the document. To complete the upload, click "Upload" and the documents will be attached to the entity.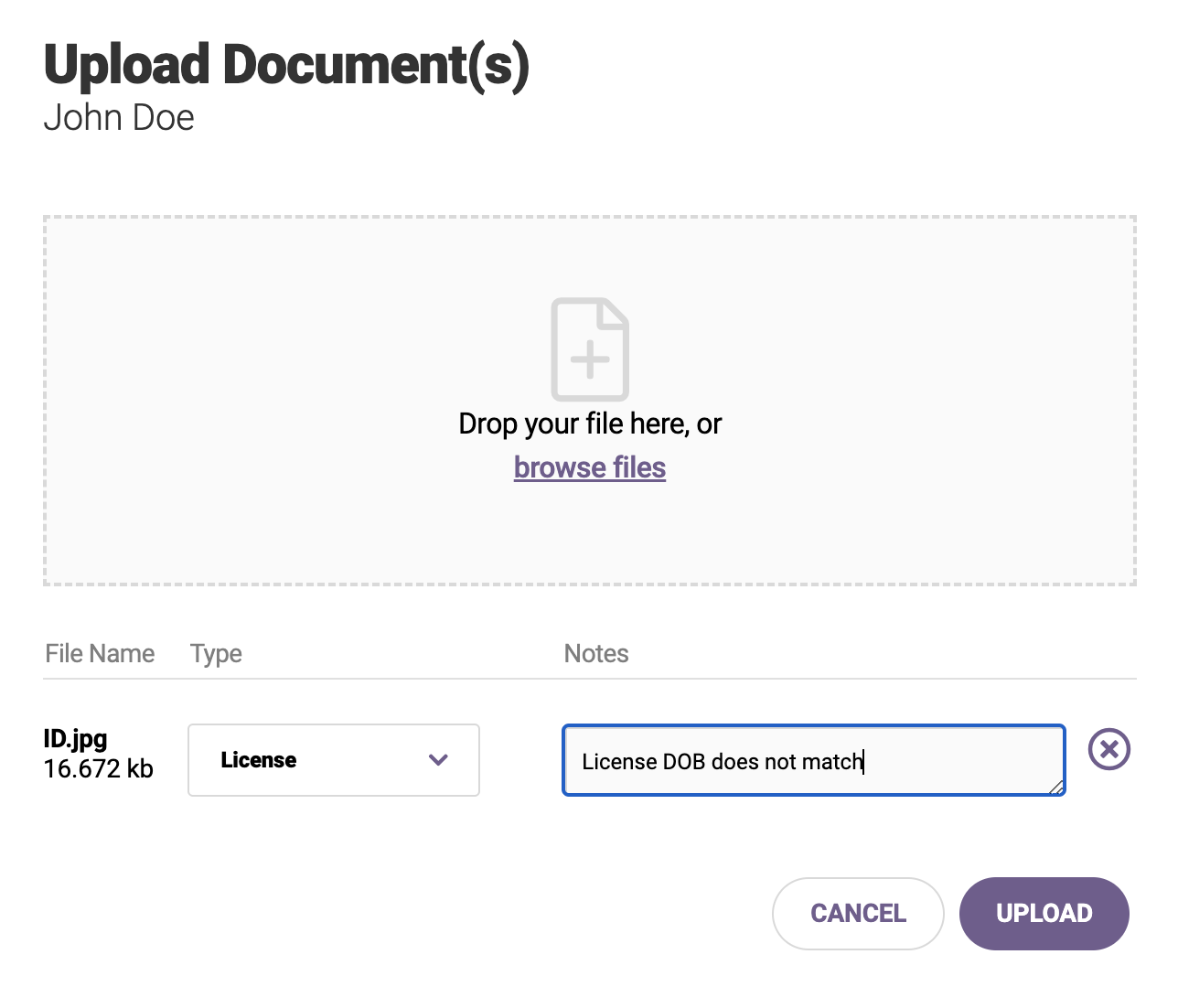 Uploading via the API
To upload a document via the API, first the metadata for the document needs to be specified, then the document can be streamed to a specific end point. View our Document Upload via API for full instructions and examples.