When manually reviewing an evaluation, you may be unable to complete the final step because the Submit button is grayed out.
In order to submit an outcome, you must add Review Reasons in the Settings before you can create a Manual Review with it.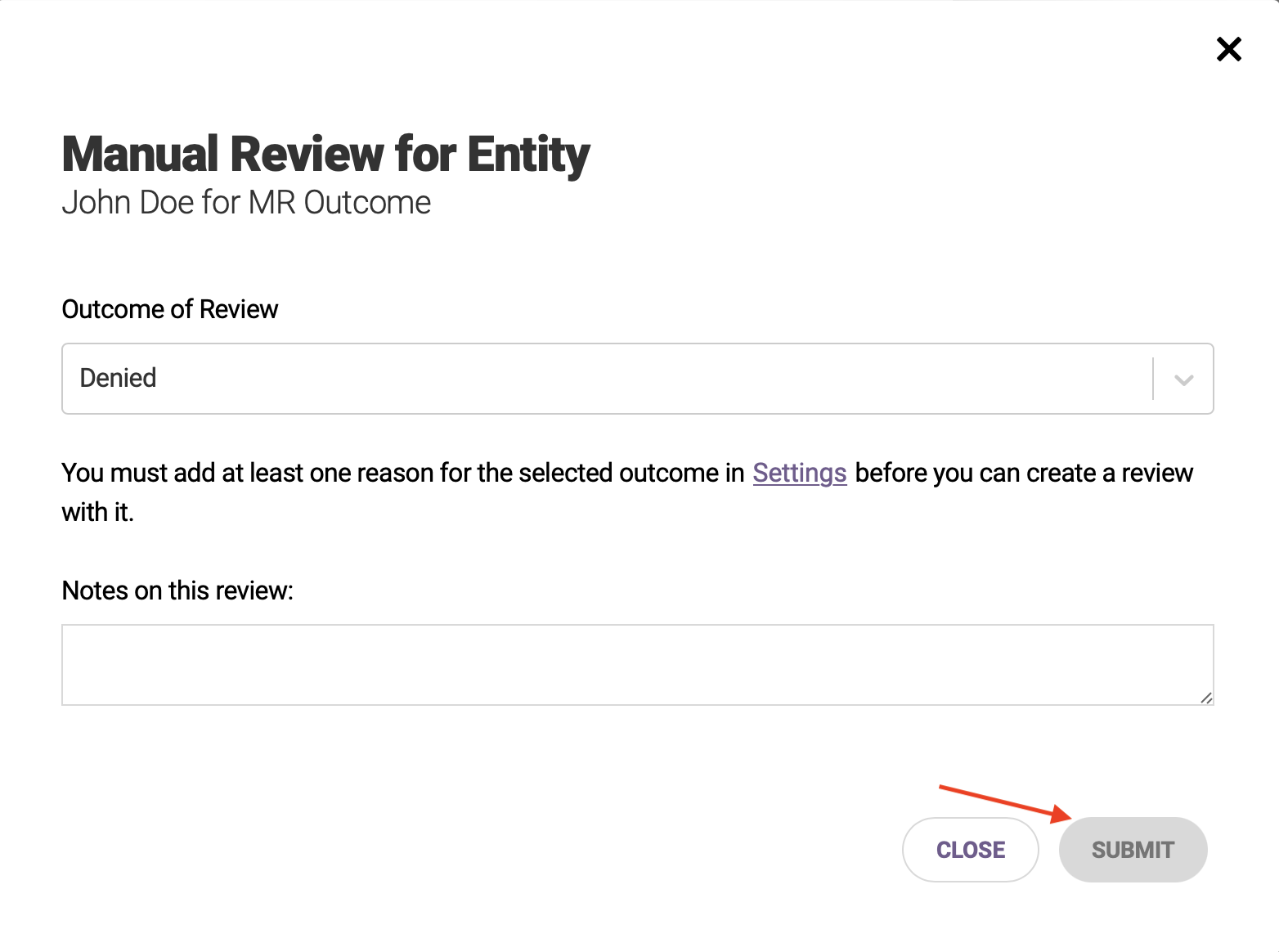 Learn how to create Review Reasons here.