You can now reach us on your dashboard! As Alloy continues to grow we want to ensure our clients can access us and our help center articles when needed.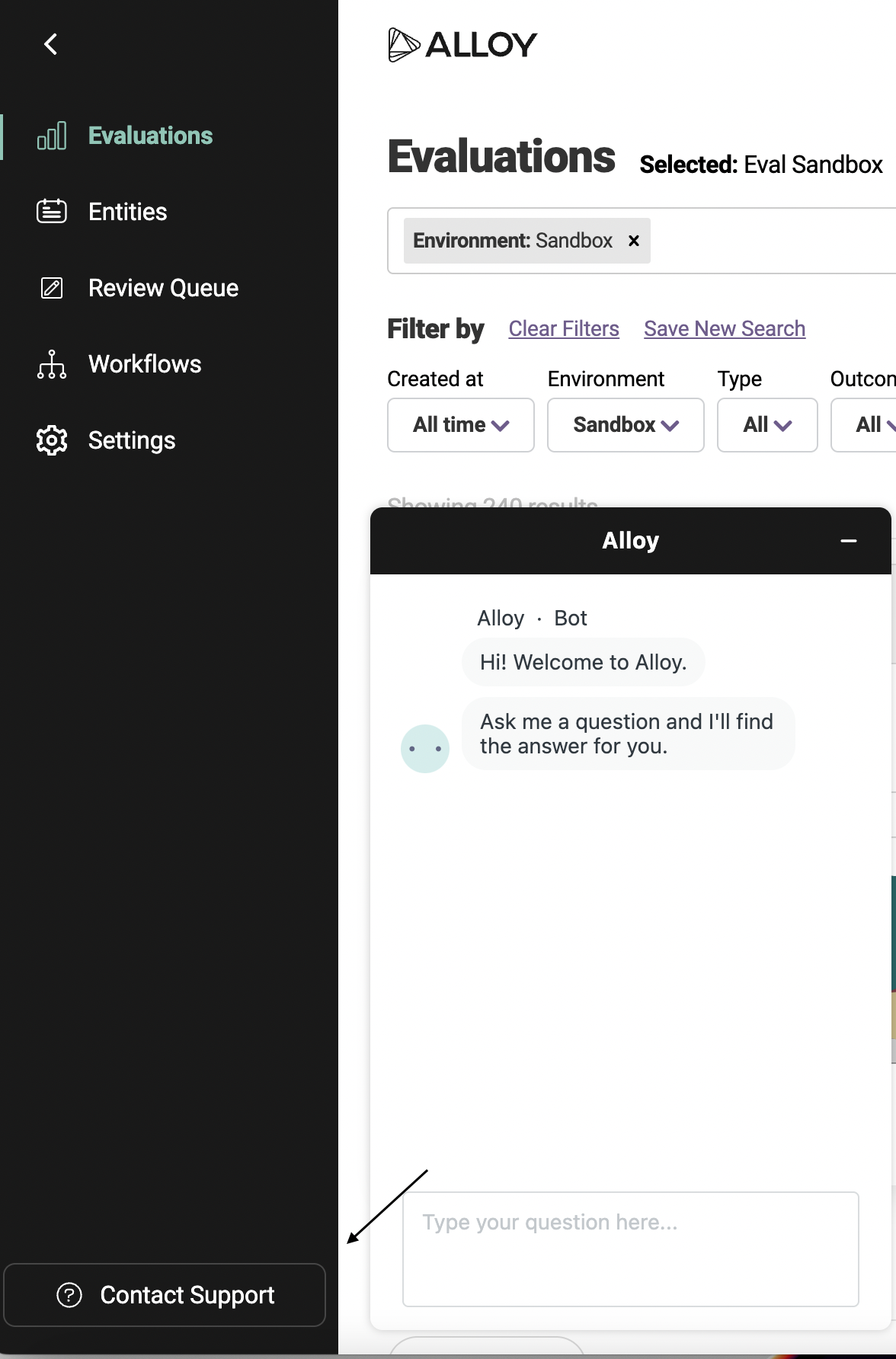 Having clicked on Contact Support, you can type your question or search any keywords to search our Knowledge Base centers' wealth of information.

How does it work?
Clients need to log into their Alloy customer account in order to go through the flow of clicking on the button.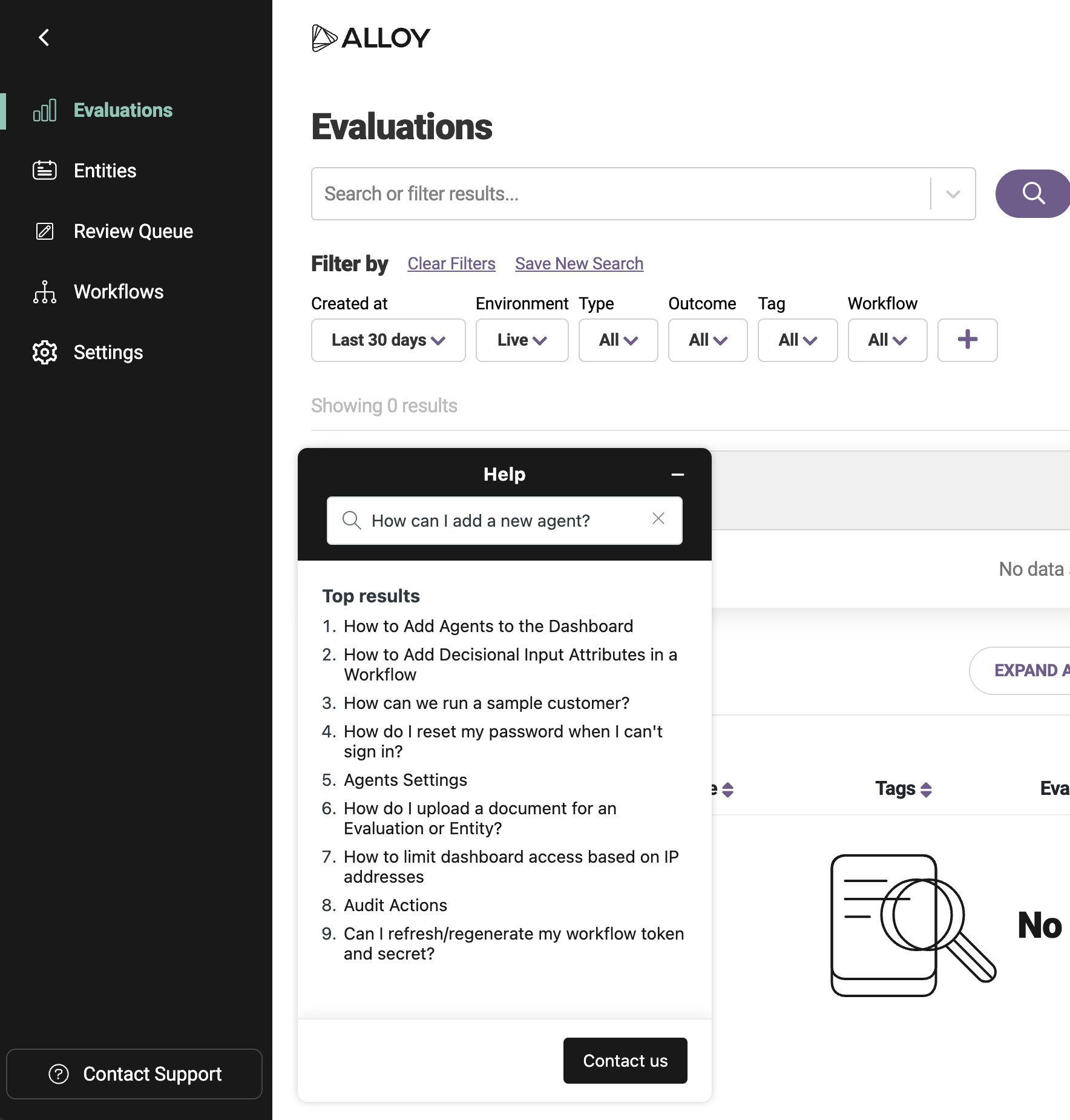 The bot can help answer questions like "How can I add a new agent?". You can plug in keywords as well to have the bot return articles.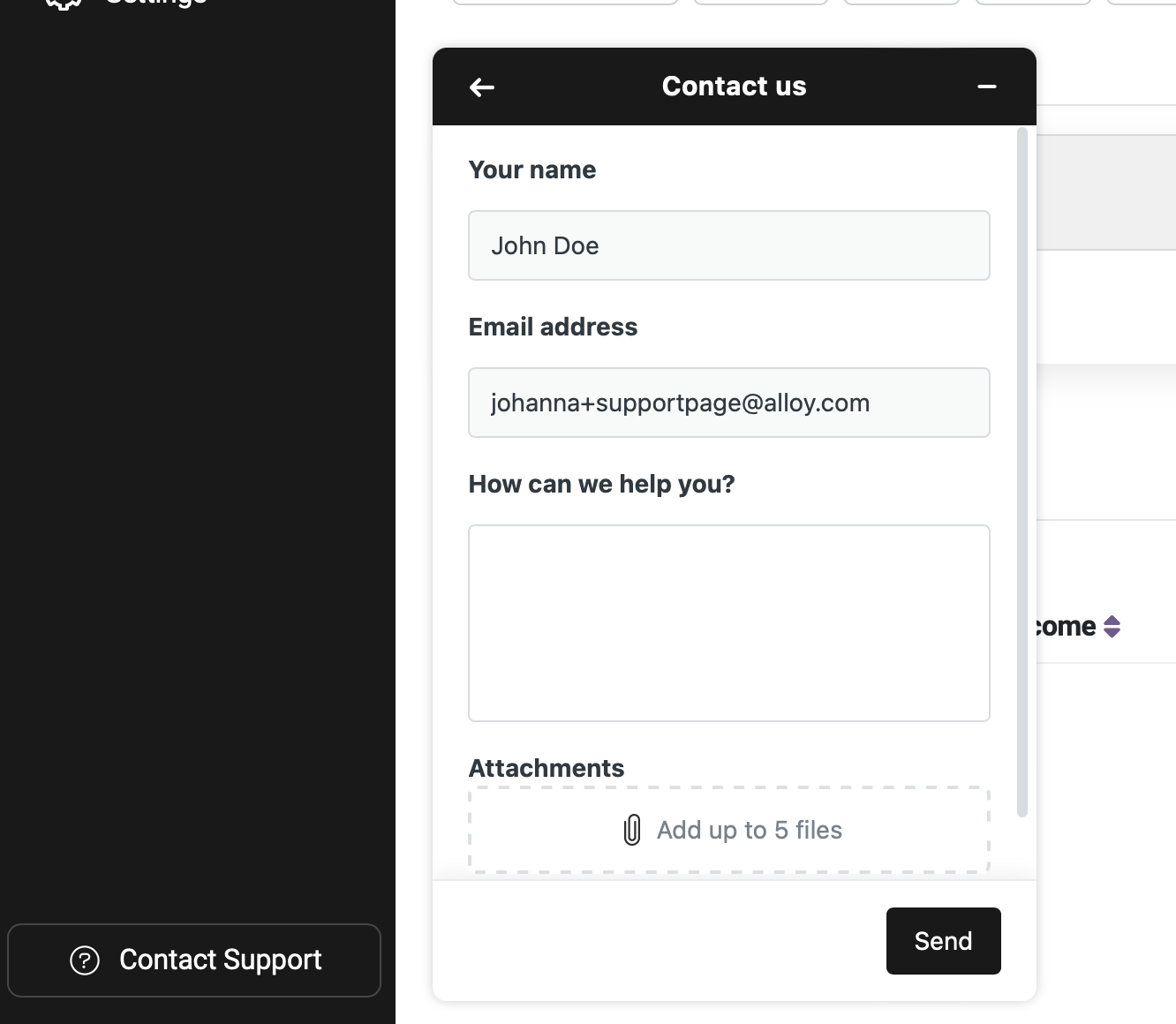 Note: Your name and email will auto-populate and cannot be changed

You will then be presented with a form to leave detailed information about your issue or question and open a request with our Support team.

In your request please try to include as much information as possible. Some helpful tips:
Account Name

Entity or Evaluation values

Any screenshots if applicable
Click send and await a response 24- 48hrs

Ticket Portal
We encourage you to create a profile in our ticket portal to manage all your requests to Support. This portal login is for customers to use. It helps customers keep track of their ticket progress, provide responses, open new requests, etc.
Follow the steps below to sign up for the Alloy ticket portal:
On the upper right-hand corner, click

Sign in
Click on Sign Up, to create a new account. (Note: These are separate credentials from your Alloy account)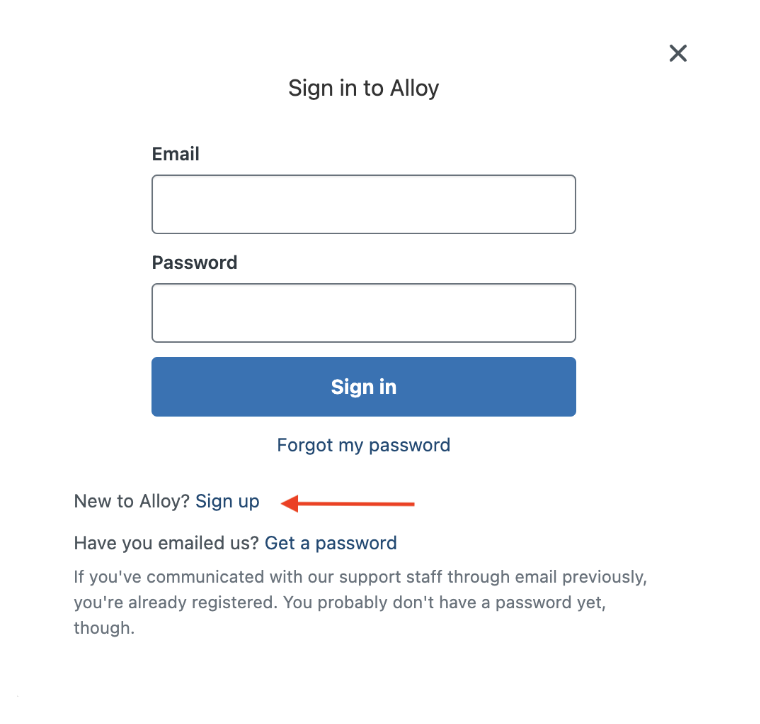 Fill out the required information (Full name and email).

Click

Sign Up

You will then receive an email from Zendesk to create a password and you're all set!