This is a guide to the Services section within the Settings page.
To find the Services page, go to Settings. Please see the location of the Services page in the image below.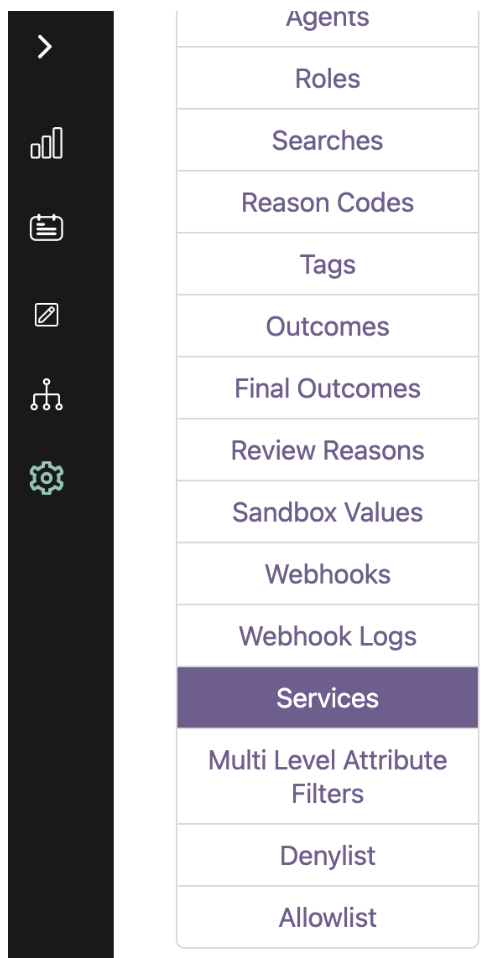 Service Authentication Credentials
Any service that is set to Production will be displayed in this section, as well as the authentication credentials for that service.
Once services are set to Production, it will look like the below image:

Setting up a Service
To add the service credentials, please follow these steps:
Click the icon next to the service name.


Once the following pop-up appears, add the relevant credential values.


Click Save.
To edit the credentials, follow the same steps listed above!