(PLEASE NOTE THAT ALL PII IS FICTIONAL IN THIS OVERVIEW AND USED FOR DEMONSTRATION PURPOSES ONLY)
The entity page is where you can see in real-time all of the applications that have been run through the active workflows in your dashboard. Learn more about our frequently used terms here!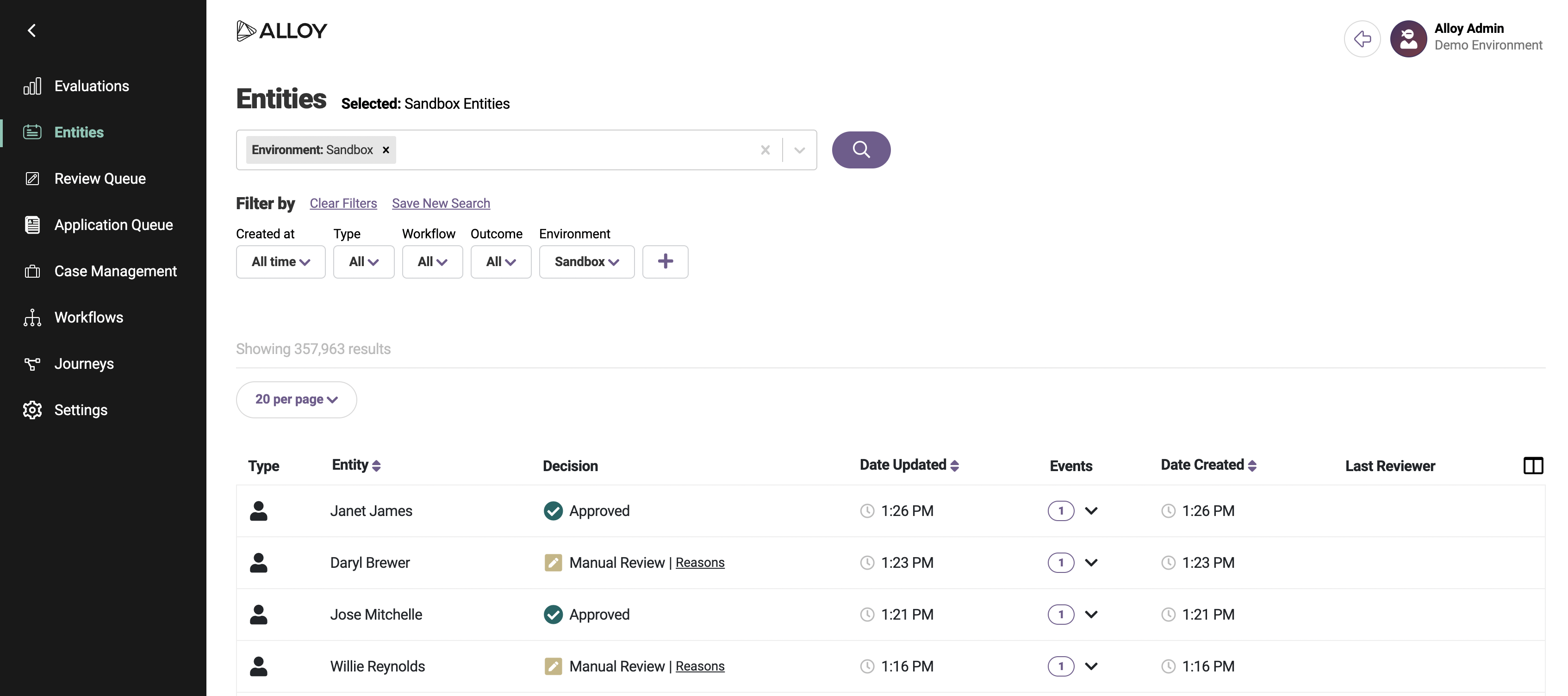 Use the search bar to narrow down on queries using either identifying information from an entity (token, name, email, SSN) or choosing from the filter section below to narrow the results.
Please note: if you are using multiple filters at once you can adjust the logical operators between the filters to get an exact match!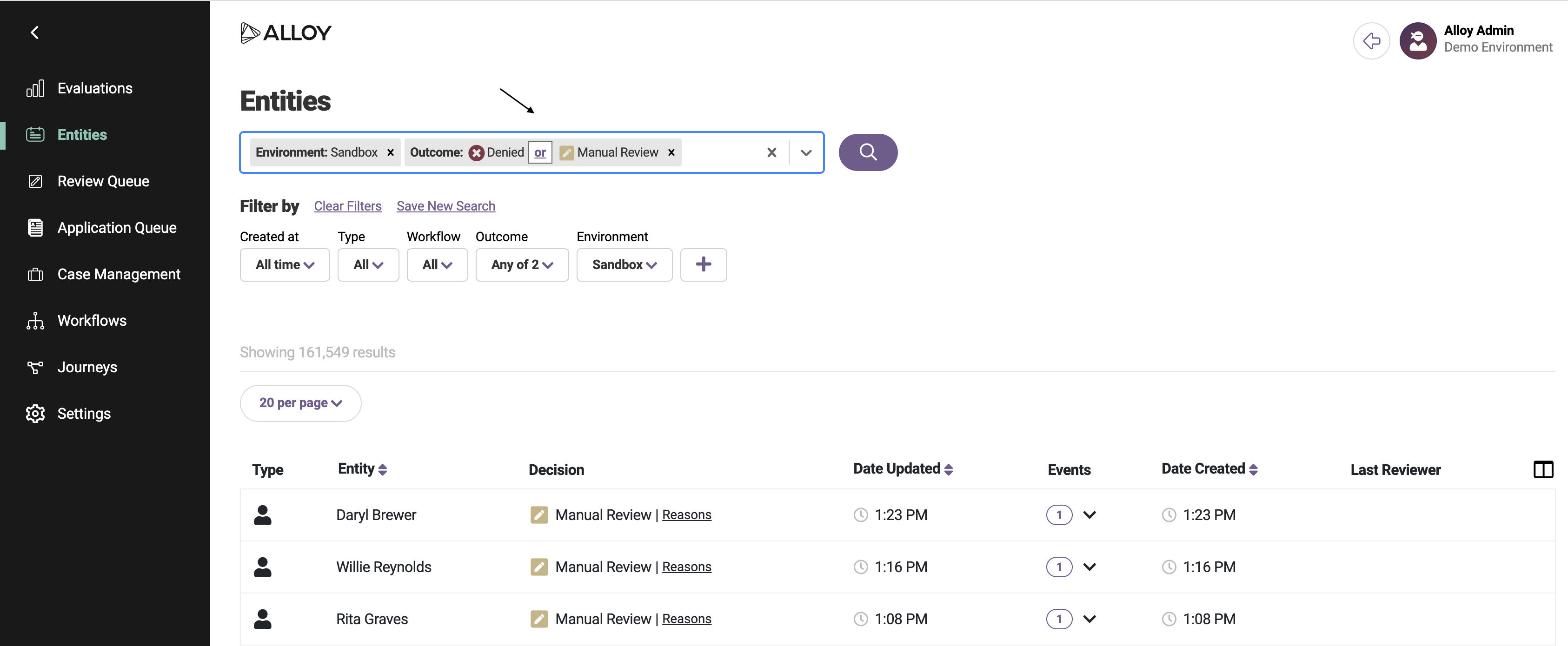 You can save searches that you and your team use on a regular basis to avoid having to search for commonly used PII.
Just below the search functions, you can find all of the results of all entities who have been processed through the workflow and have received an outcome. When you find the application you need, you can expand the entity's information and outcomes by clicking on the drop-down toggle under the Events column.
An event is anything classified as being added or being decided on in an evaluation. This can be as simple as a document being uploaded by the applicant, or as complex as an evaluation re-ran due to a service being interrupted during decisions. Entities can have multiple events under one evaluation.