Agents can be invited to multiple accounts within Alloy, but the first account that the agent is invited to will be considered their primary account. This is noted by the "(primary)" label shown beneath the account name while switching between accounts.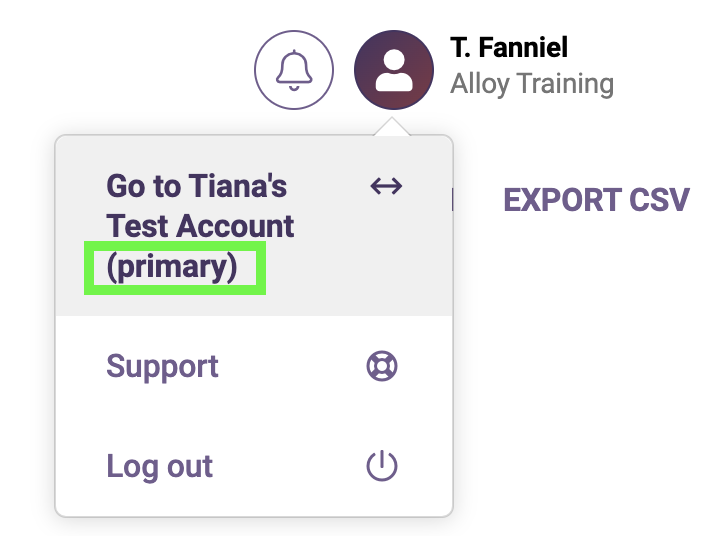 The dashboard will default to this primary account whenever the agent logs in or clicks through links to access the dashboard on a fresh session.
If an agent would like their primary account to be changed, they can reach out to support@alloy.com for assistance.