Use the Searches feature to save time on commonly used filters in the Evaluations, Entities, and Review pages.
How to Create a New Search:

1. Start by going to the desired page (Evaluations, Entities or Review Queue)
2. Create a new filter by adding options that include, Outcome, Type, or Workflow. At least one filter must be utilized.
3. Click Save New Search.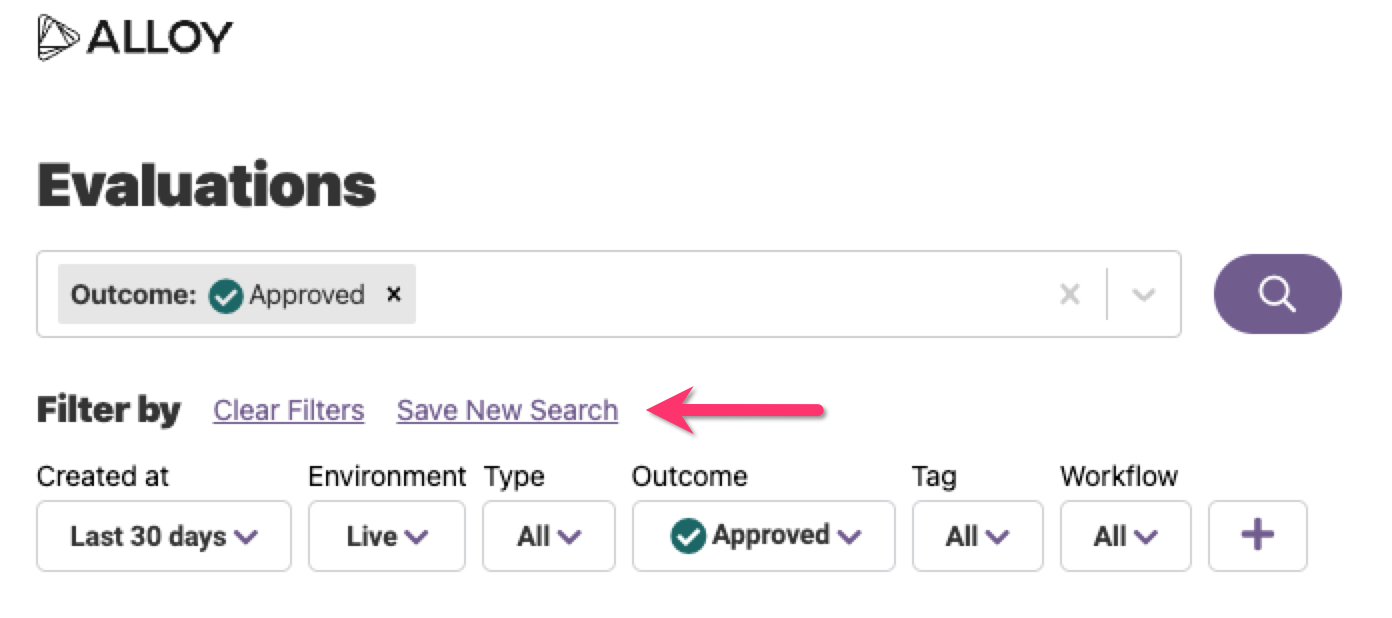 4. A new overlay will appear and you will be required to set a name for your new search. Click Save once you are done.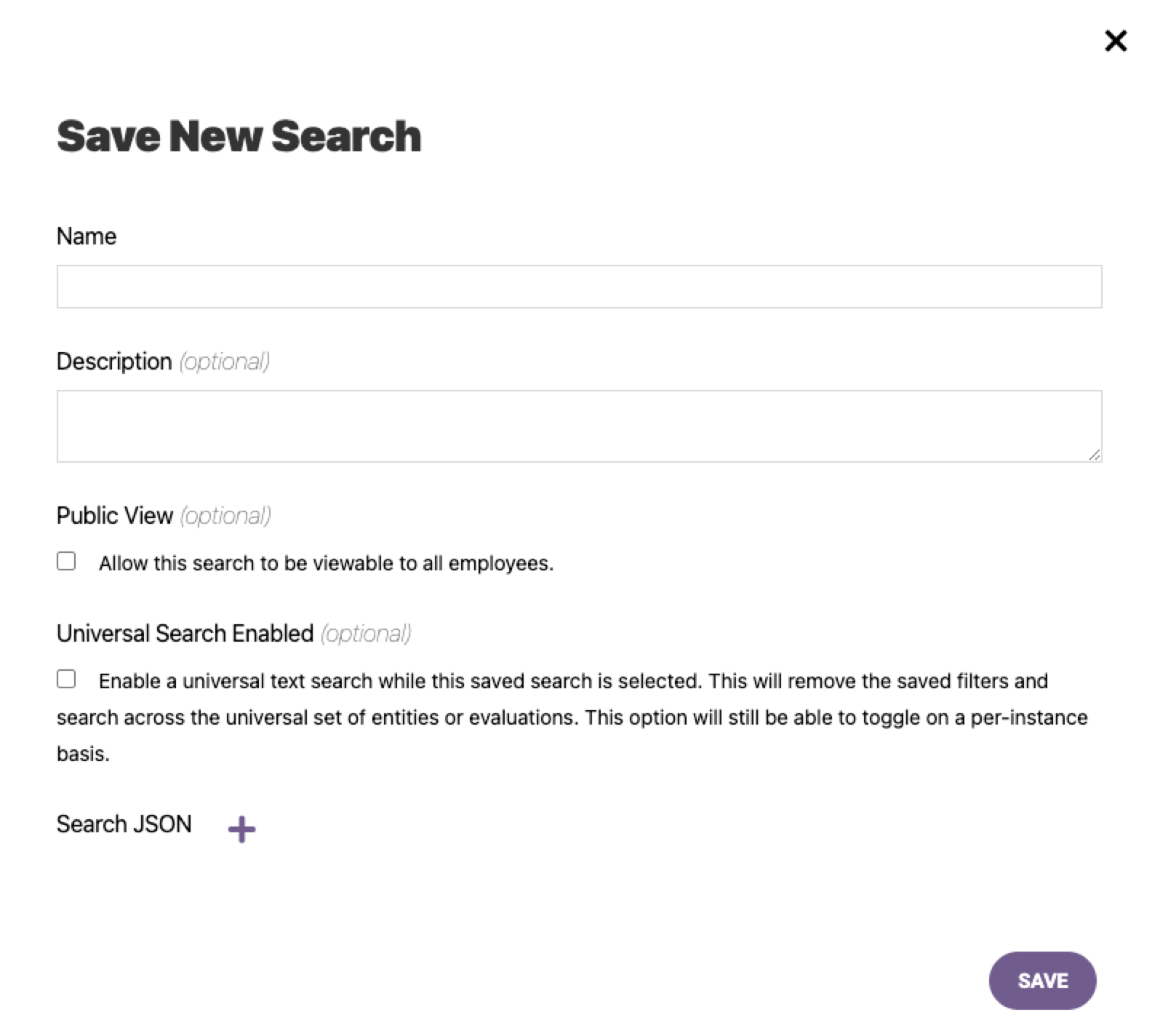 The following fields are optional:

Description

- Include a note here for anyone that might access this Saved Search

Public View

- Allows the search filter to be viewable to all employees, but it does not load the Saved Search by default.

Organization View

- Designates the Saved Search as an organizational-wide default, however, it does not override User Defaults

Universal Search Enabled

- Allows you to remove the saved filters and search across a universal set of Entities or Evaluations. This option will still be able to toggle on a per-instance basis. Learn more

here

.

Search JSON

- Ability to search raw responses associated with a given Evaluation or Entity
How to Assign a Search to a Role:

Once a public Search has been saved, you can set it as a default view for the rest of your team

Note: You must have access to modify Roles to complete this step.
Go to Settings > Roles

Click on the Role

Click into Default Searches, use the dropdown arrows to select the Search
How to Manage Saves Searches:
You can view or delete any publicly created Saved Searches, as well as your own private options in Settings > Searches.

How to Edit a Search:

Start by viewing the Search in the Evaluations, Entities or Review page

Apply any desired changes

Click on the dropdown arrow and select Overwrite

Confirm you want to make these changes in the overlay that appears.