This is a guide to the Services section within the Settings page.
In order to find the Services page, go to Settings. Please see the location of the Services page in the image below.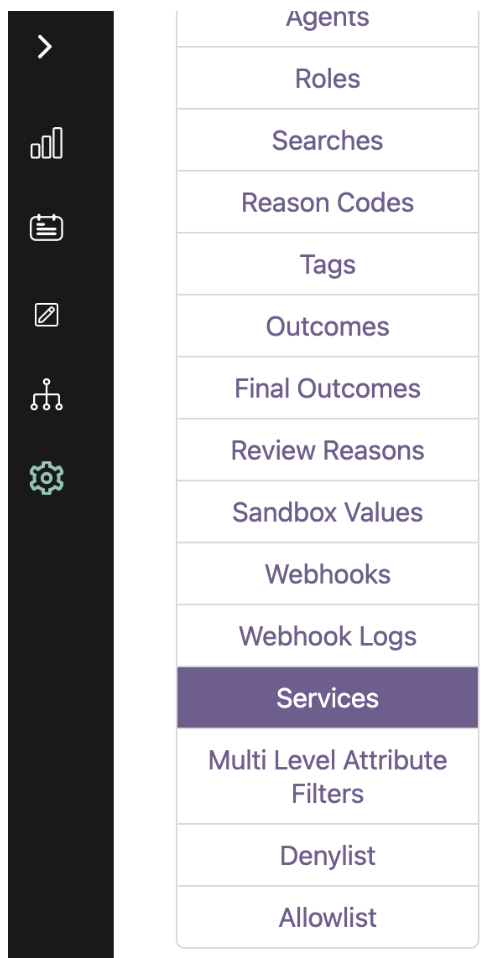 Service Authentication Credentials
Any Service that has been activated in the workflow(s) will be displayed in this section, as well as the authentication credentials for that service.
If the credentials are not yet set up, it will look like the below image:

If the credentials are set up, they will be displayed below the service name
Setting up a Service
It's very simple to add the service credentials! Follow these steps:
Click the

Add New Credentials

button

Once a text box appears below, then add the API key

Click

Save Update Credentials

and close

Once complete, the credentials will display below the service name