❗️ PII data in an article is all fake for demonstration purposes

Admins can now assign applications to themselves and other agents from the Application Queue. This will prevent duplication of work between multiple agents and provide an audit trail of reviewer history. All clients using Journeys and the Application Queue will now see the new 'Assign' drop-down option on the right side of the application view.
Once this is applicable in your dashboard, Agents and Admins will see an "Assign" drop-down option on the top right of an individual evaluation.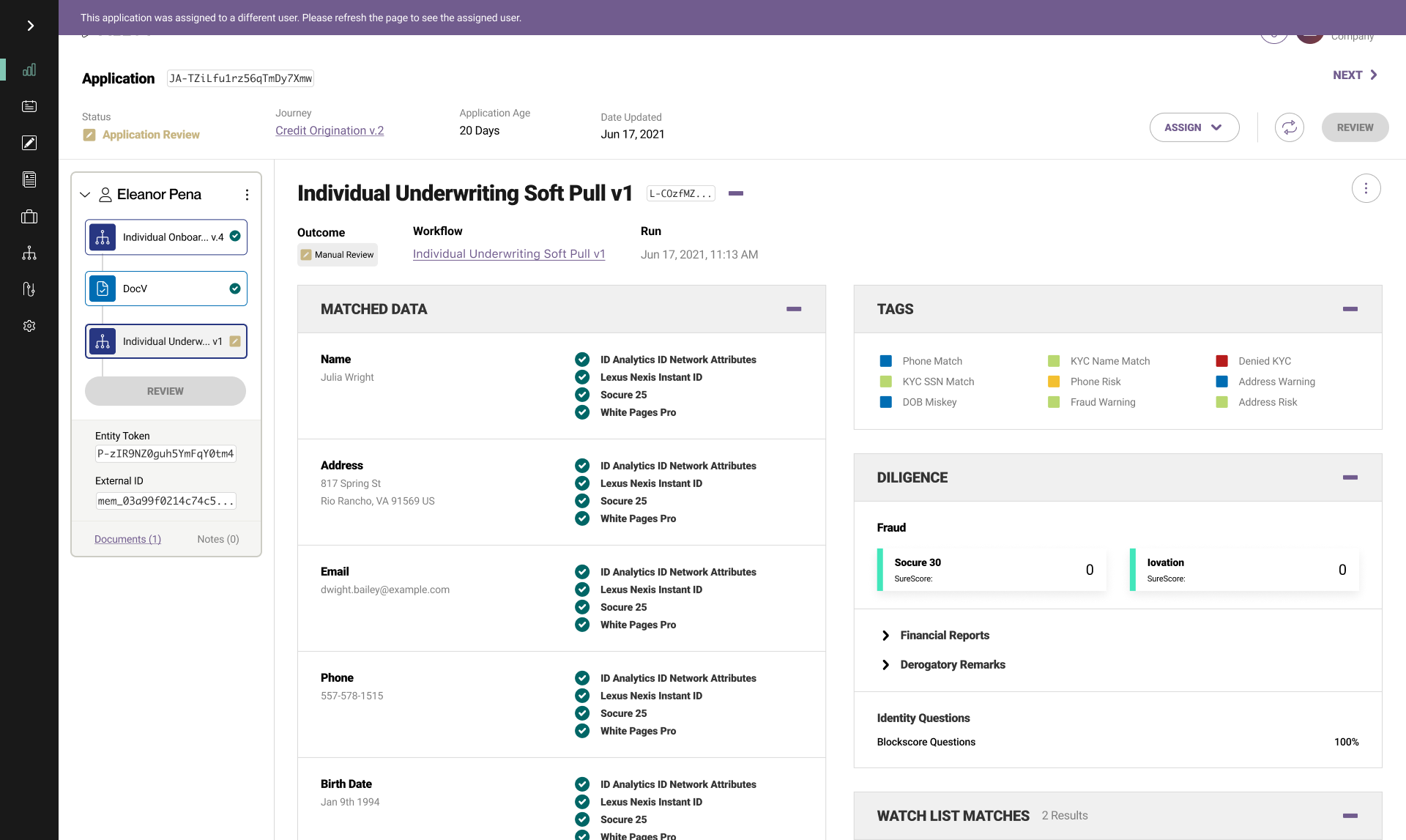 Admins can assign to others and themselves, while Agents can only self-assign. This is determined based on permissions that are configured in the roles under Settings. Related articles below: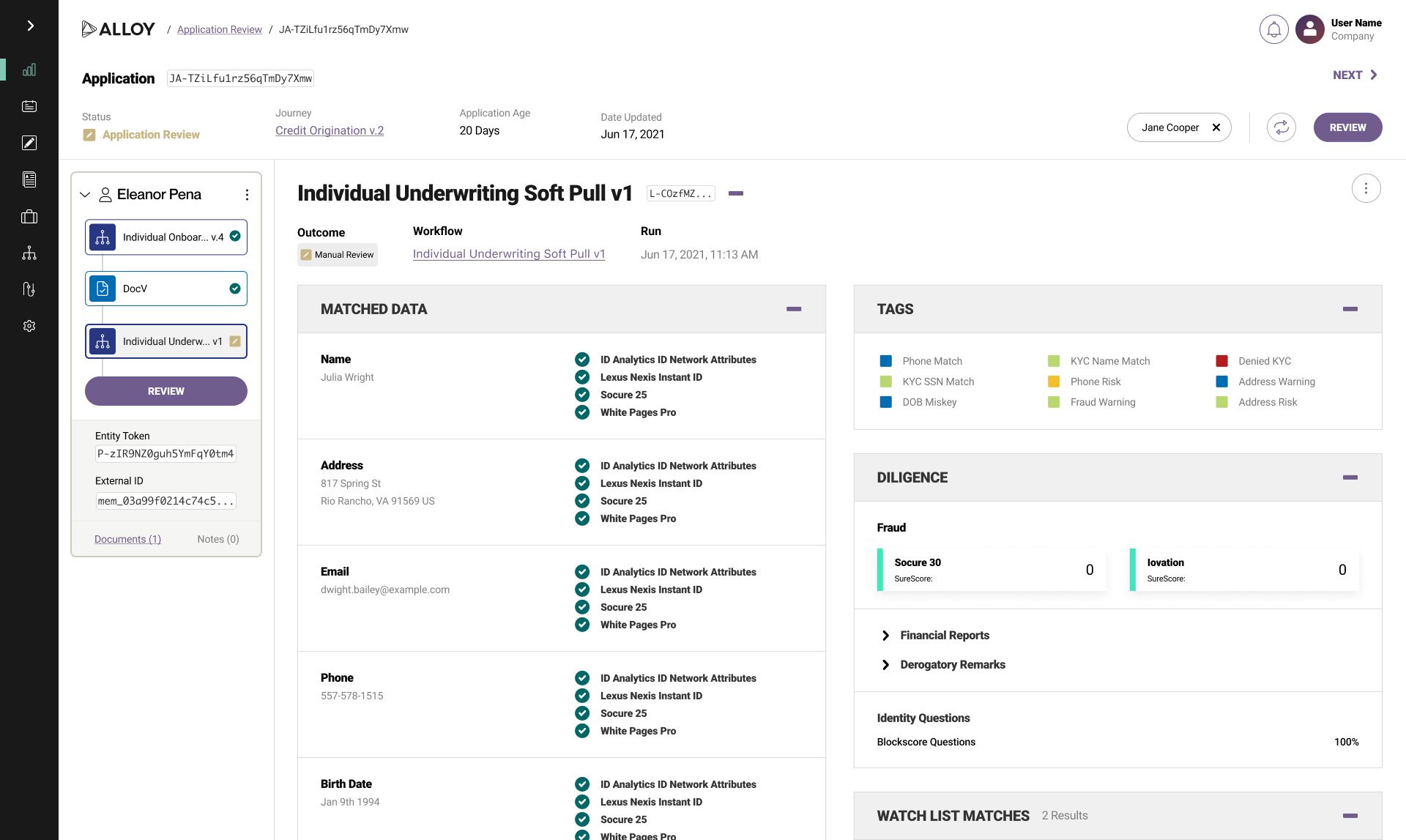 Once an agent has been assigned, their name will appear on the button and replace the 'Assign' text. The 'Review' button (to the right) will be enabled once an agent is assigned. Agents can un-assign themselves from an application by clicking the X to the right of their name.
Auto-Assigning Applications
This feature also allows for applications to be automatically assigned to agents whenever they require a Review, evenly distributing applications across all agents that have permissions to review an application.
To enable auto-assignment, you simply need to configure the relevant permissions to the specific role types through the 'Settings' page. Any agent that you would like to be eligible for auto-assignment should have the 'Agent can be auto assigned Journey Applications' permission enabled for their role.

Once that permission is added, anytime an application requires a Review, it'll be automatically assigned to the agent with the least number of applications assigned to them.