Test History is a view within each Workflow Versions page that provides a view of all the historical results of tests executed from that particular Workflow. It allows you to access and observe the outcomes of previous test runs for analysis and comparison purposes.
This article contains the following sections:
Accessing the Test History Page
To access the Test History page,
Navigate to the Workflow setting from the left-side navigation.
Click into a specific Workflow you ran a test for.
Click on the Test History tab.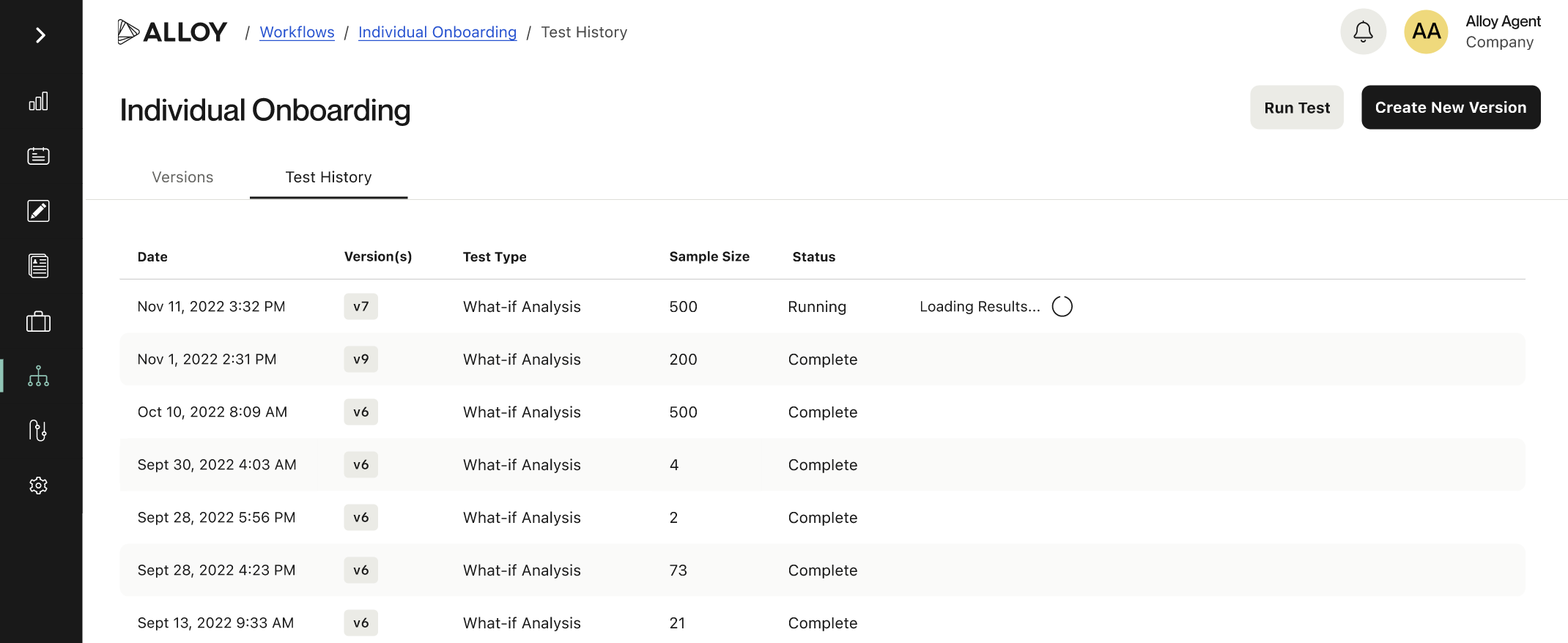 The following information is displayed about each test:
Column Name
Description

Date

The date and time the test run started.

Version(s)

Which Workflow version(s) the test ran on.
Test Type
The type of test that ran from the Test Suite.

Sample Size

The number of evaluations the test was against.

A minimum sample size of 500 is recommended for statistical significance.

Status

The status of the test:

Running - A test has been kicked off and hasn't completed running yet.
Complete - A

test has completed running and results are ready to be viewed.

Error - Test failed to start. Please try running the test again.
Viewing a Previous Test
From the Test History page, locate the test you want to review the results for and click anywhere on the row. The results for each test will look different. For more information on the results for specific test types, see Testing Suite.