Champion Challenger is a feature that deploys two or more (up to 5) versions of your decisioning workflows. Similar to A/B testing, the Champion Challenger can be used to segment customers and evaluate the performance of your organization's decisioning workflows. By enabling Alloy's Champion Challenger, evaluations are probabilistically run through a selected workflow version.
With just a few clicks, financial institutions can begin their Champion Challenger!
Why use the Champion Challenger?
Alloy's Champion Challenger is similar to A/B testing application versions. It enables monitoring and experimenting on your organization's decisioning workflow to measure the performance and identify which version works better (or better meets your needs).
How to use the Champion Challenger?
The Champion Challenger feature is found on the desired workflow's version log page.
To begin, click the Start Champion Challenger button.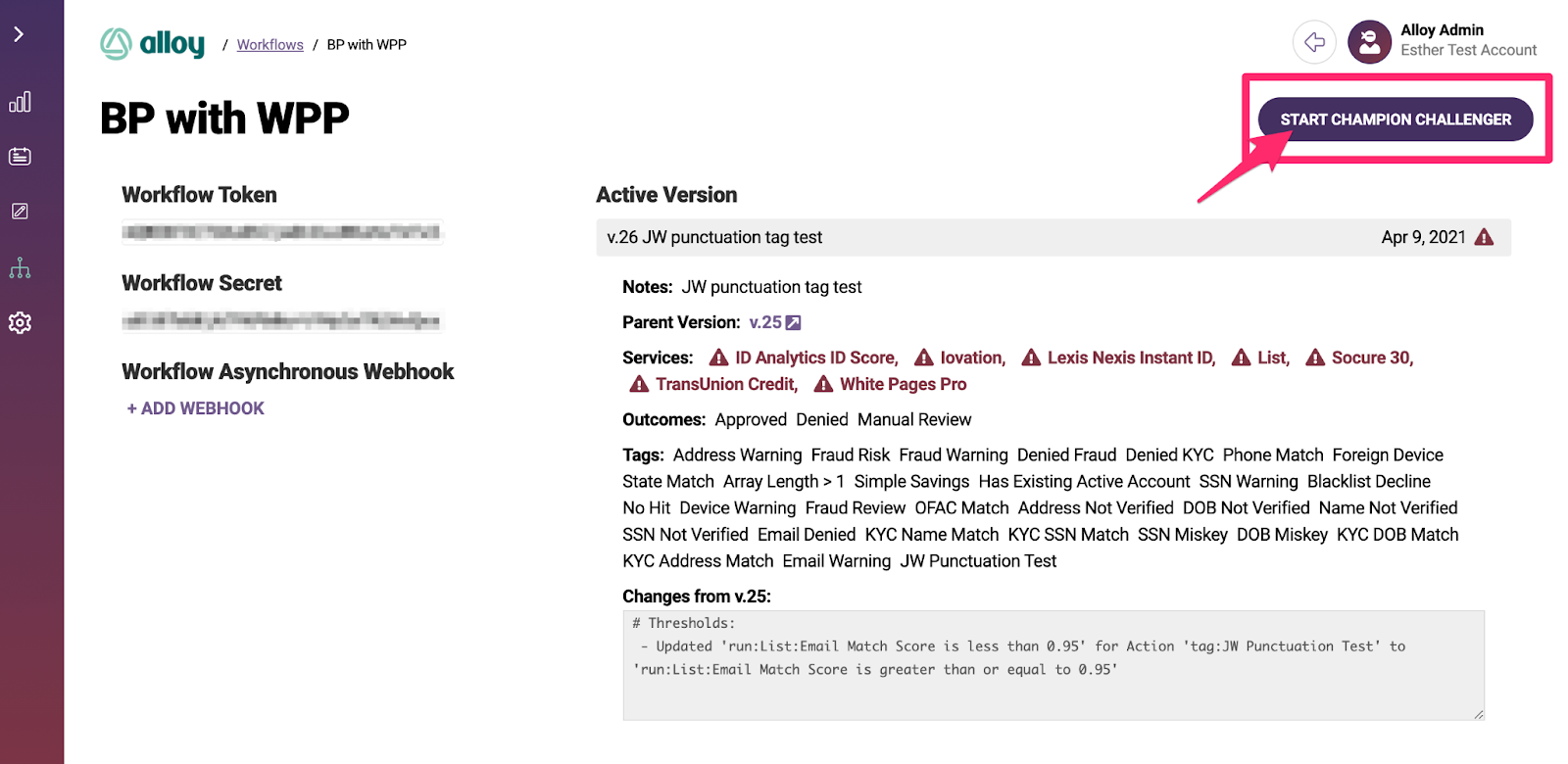 The "Enable Champion Challenger" modal will appear.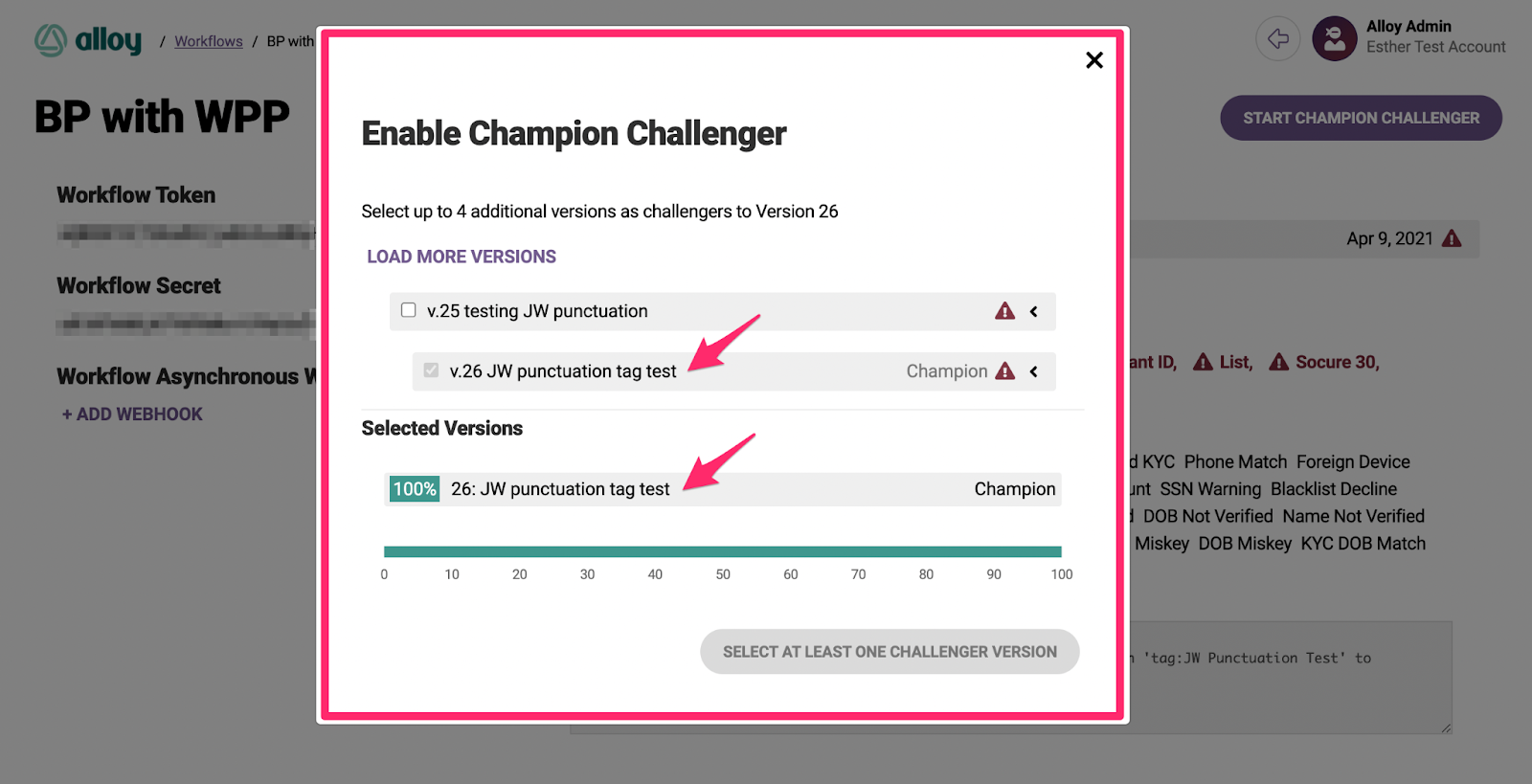 This modal allows you to select the version(s) you can use as challenger(s) against the Champion (active version). By clicking Load More Versions, you will see more version options to select from. You can see the selected version(s) in the "Selected Versions" section of the modal.
In the image above, you can see that the percentage allocations for the Champion (26: JW punctuation tag test) and Challenger (25: testing JW punctuation) are equally distributed (by default)
Once you select the version(s), you can toggle left or right and decide the percentage allocations. When you're ready to start the Champion Challenger, click Enable Champion Challenger.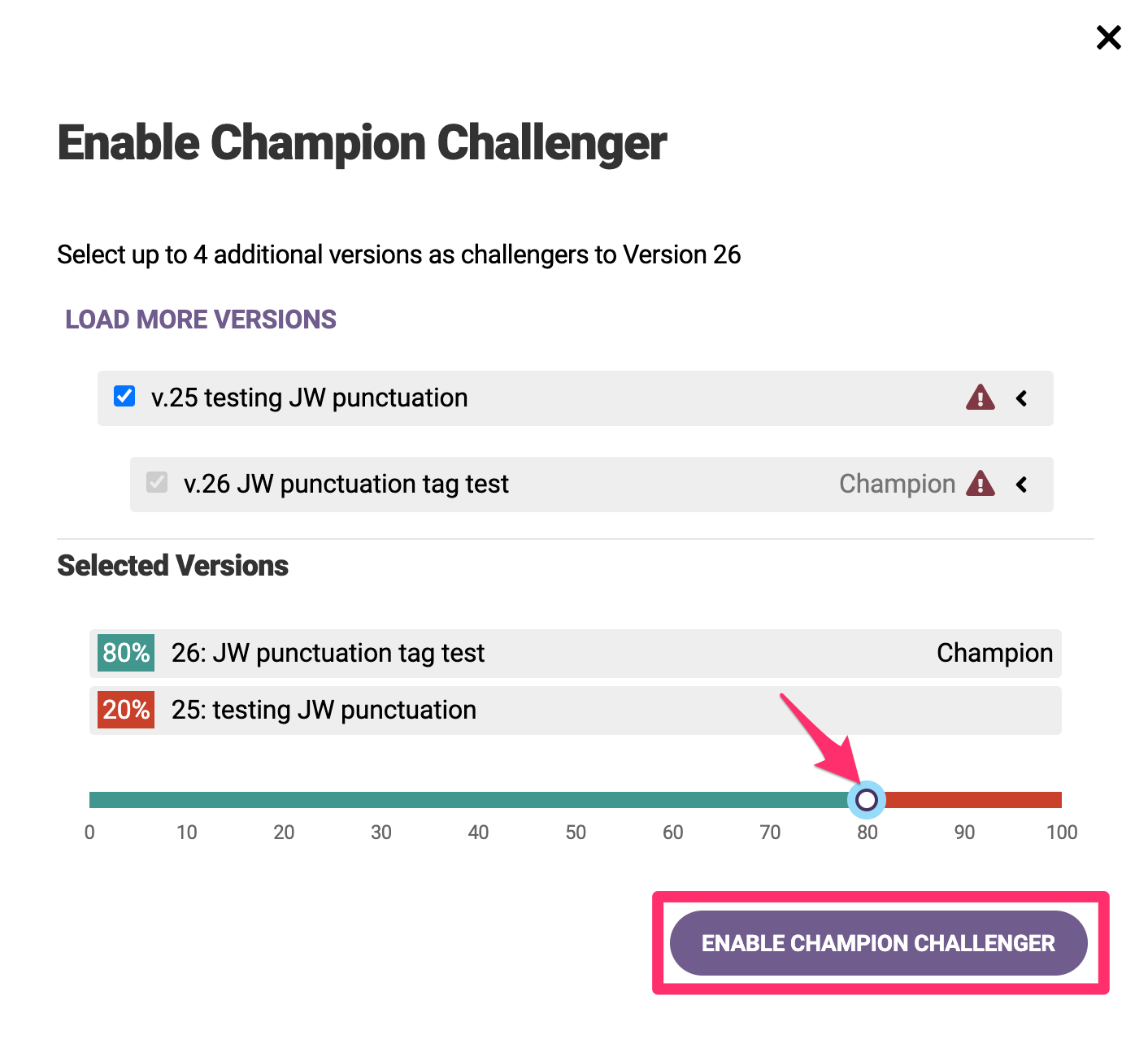 While the Champion Challenger is enabled, your account dashboard will look very similar to the example.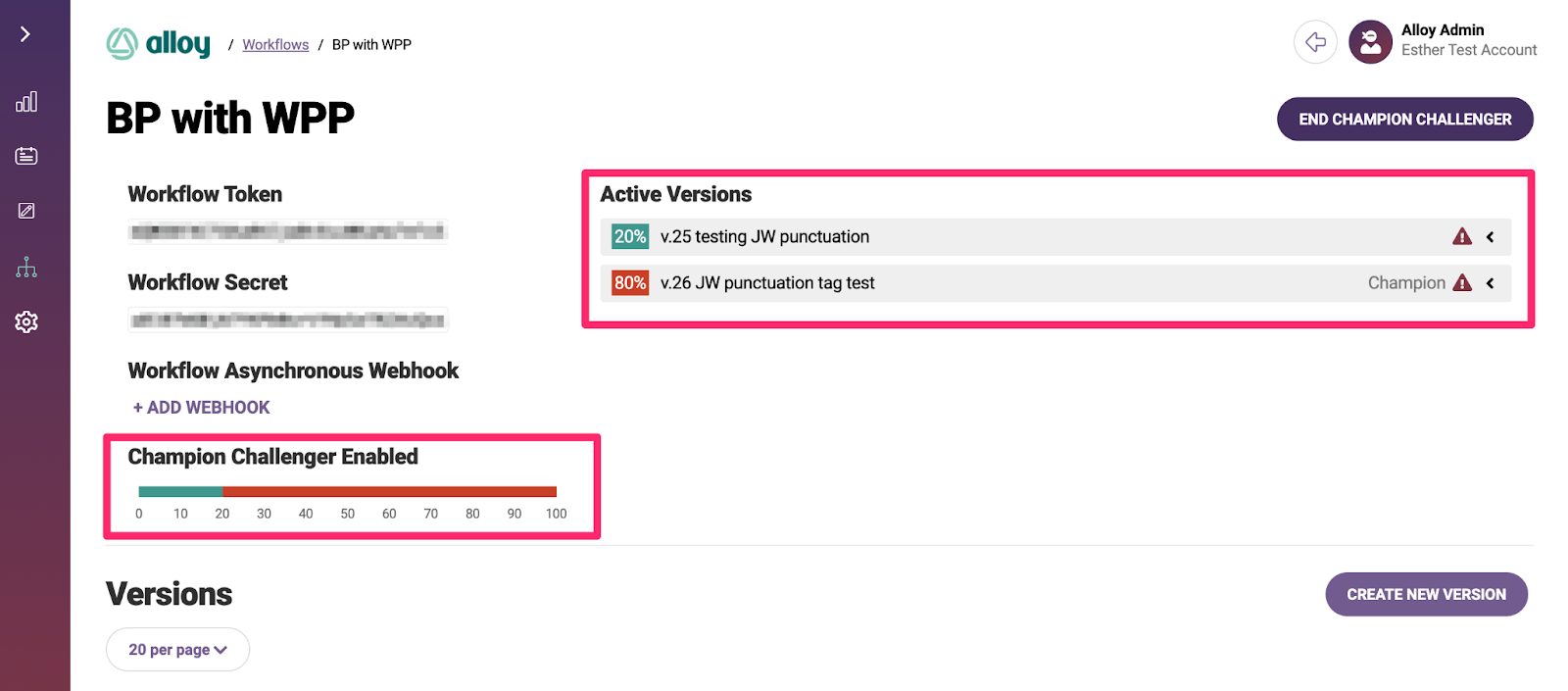 Once the Champion Challenger is enabled, Alloy will probabilistically run incoming applications (evaluations) through the selected version(s) plus the active version based on the percentage allocations (at least 5%) applied to each version.
For instance, if you are testing a new workflow version, you can send 10% of your applicants down the new version and 90% down the active version to test if the new version is working as expected while minimizing harm if something goes wrong, and test to see whether you get better approval rates. You can then switch more volume over to the new version. The goal is to eventually make the new version active.
To end the Champion Challenger, click the End Champion Challenger button.