The Alloy support team has the ability to clone (copy) a workflow version on your behalf. If you need help duplicating a workflow version please use the instructions below when contacting Alloy Support for help.
Please reach out to support@alloy.com with the following information.
The workflow token and version number identifying the workflow you wish to clone.

The source Alloy account name, where the to-be-cloned workflow lives.

The destination Alloy account name, where the newly-cloned workflow will appear.
If you need help locating this information please use the section below.
Workflow token and version number
After logging into your Alloy account use the left-hand navigation menu to find the Workflows dashboard. From there you can click on the workflow's row to open that workflow's menu.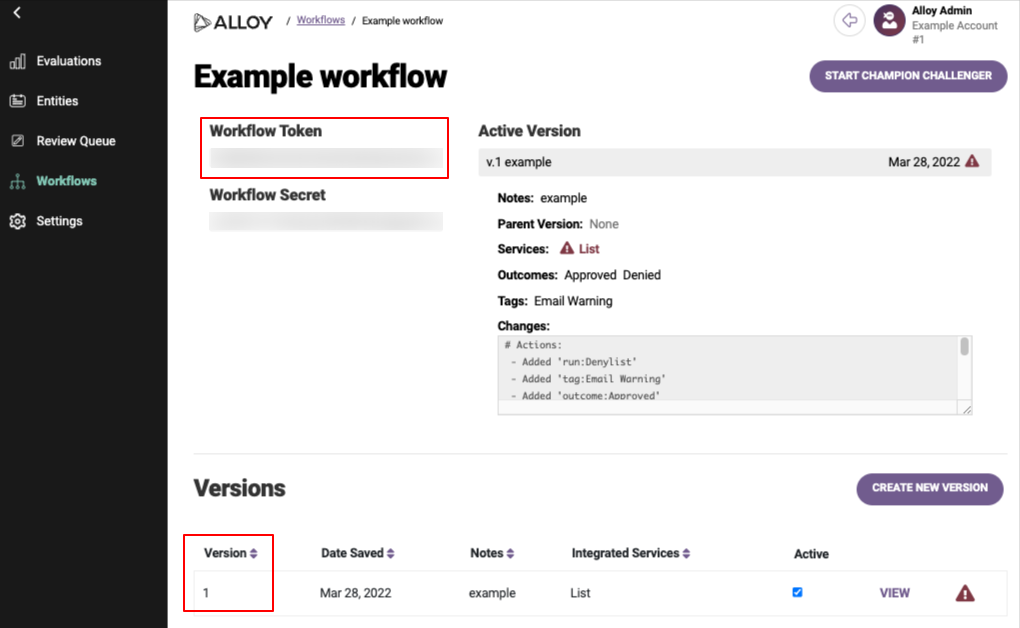 You can now copy the workflow token and decide which version number should be cloned.
Alloy account name
After logging in you can find your Alloy account name in the top right corner.