Configuring Application Expiration allows Journey Applications to expire after a designated number of days so they do not indefinitely remain in a Pending status if not decisioned. Application Expiration can be set for each Journey in your Alloy account.
Setting an Expiration
1 - Go to Journeys within the Alloy dashboard.
2 - Click on the three-dot menu for the Journey you wish to set an Expiration.
Click Set Application Expiration.

3 - Toggle Expiration On and enter the number of Days to Expiration. Click Save.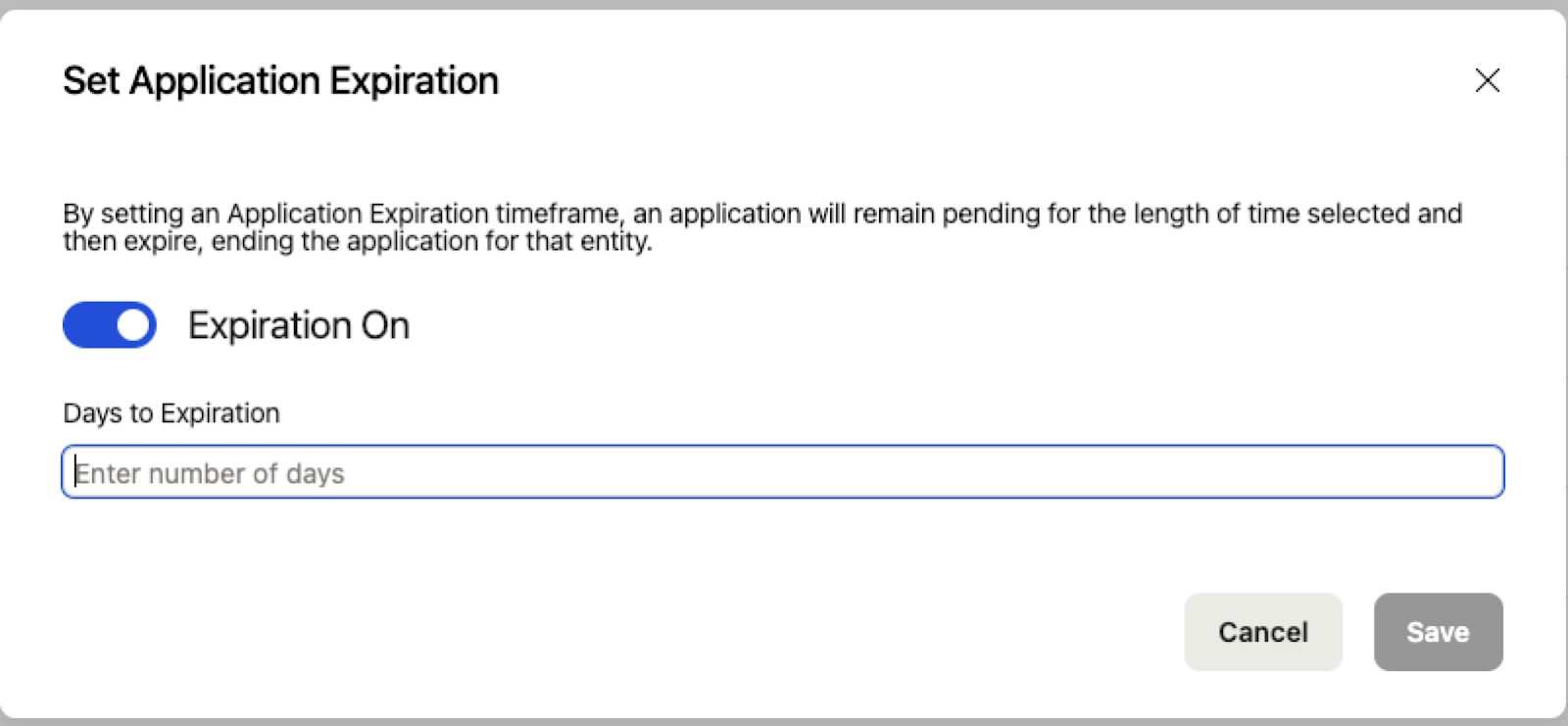 4 - On the Journeys page, you will now see a Days to Application Expiration column showing the number of days configured.

After a Journey Application runs through the Journey and reaches the expiration timeframe, it will automatically move to an 'Expired' end state.