Journey Applications created via the Alloy API appear in the Application Queue within the Alloy dashboard. The Journey Application is a single interface where all entities included in an application are organized and all respective evaluations are displayed. It is a unified view for analyzing and decisioning applications that allows for a seamless agent experience.
Navigating a Journey Application
See the screenshot below which highlights the components of a Journey Application.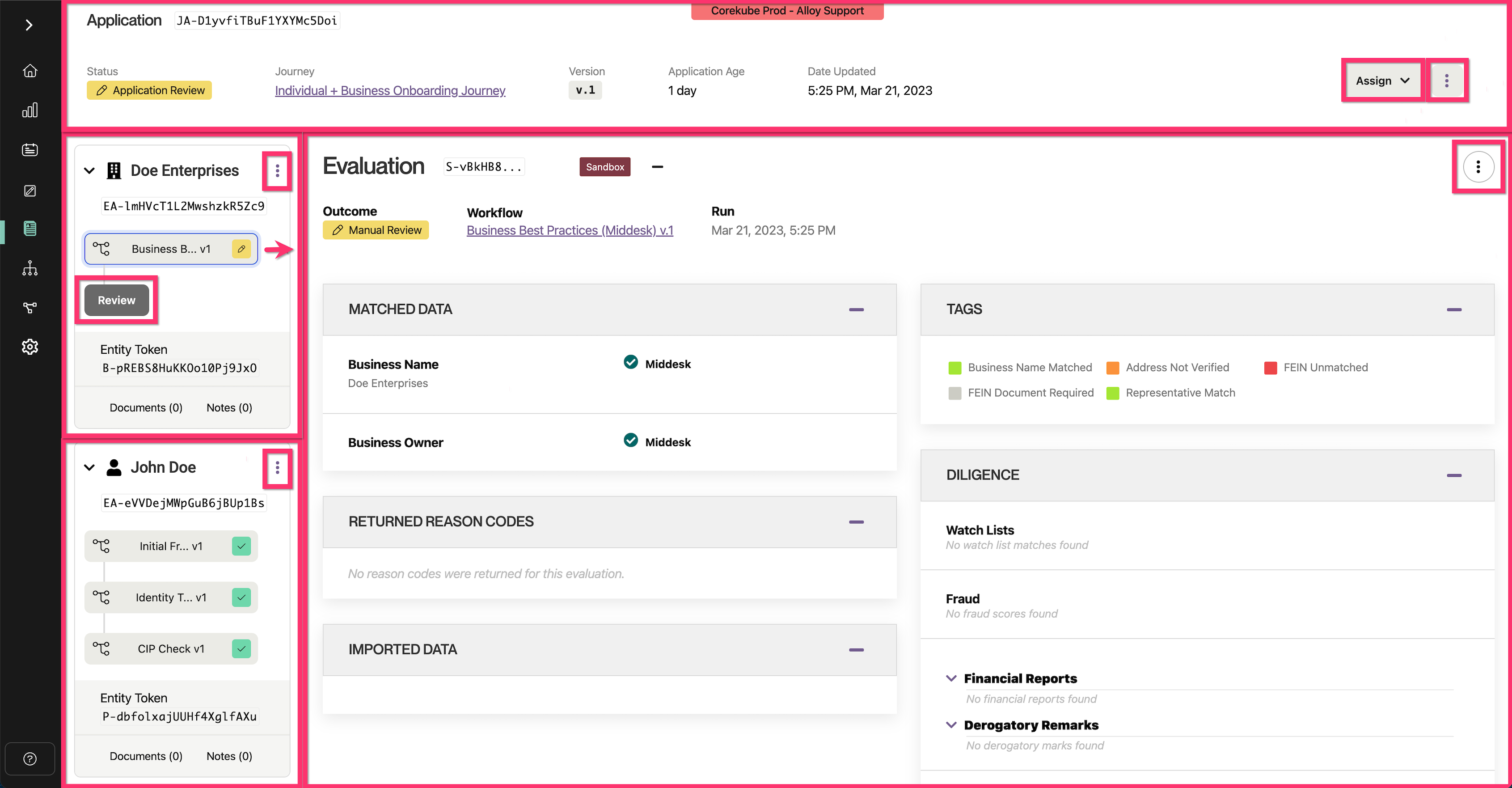 The top of the Journey Application shows general information including:

The JA token that uniquely identifies the Journey Application
The overall status of the application
The name and version of the Journey
The age of the application and last date it was updated

The three dot button in the upper right corner is a context menu for the overall Journey Application and contains the following options:
The Assign drop-down menu in the upper right corner allows the Journey Application to be assigned to an agent.

Note that a Journey Application must be assigned before the Review button for an evaluation will be activated.

The left side of the Journey Application shows the entities that are included in the application.

Each entity panel includes:

Entity and entity application tokens
A listing of workflows traversed as part of the application
A Review button for evaluations in Manual Review status
Any documents and notes for each entity
A three dot context menu containing the following options:

View Entity
Add Entity Note
Upload Documents to Entity
Add Entity to List

The right side of the Journey Application displays the currently selected evaluation.
The three dot button in the upper right corner of the currently selected evaluation is a context menu containing the following options:

Add Evaluation Note
Upload Documents
Raw Response