All Journey Applications can be found in one consolidated view called the Application Queue. Here you will have a display of all recent Journey Applications and brief summary information like Application Status, Journey name, and date created.
This queue will only be visible for customers using Journeys with Alloy. Please contact your Client Success Manager for more information on getting started with Journeys.
Navigating the Application Queue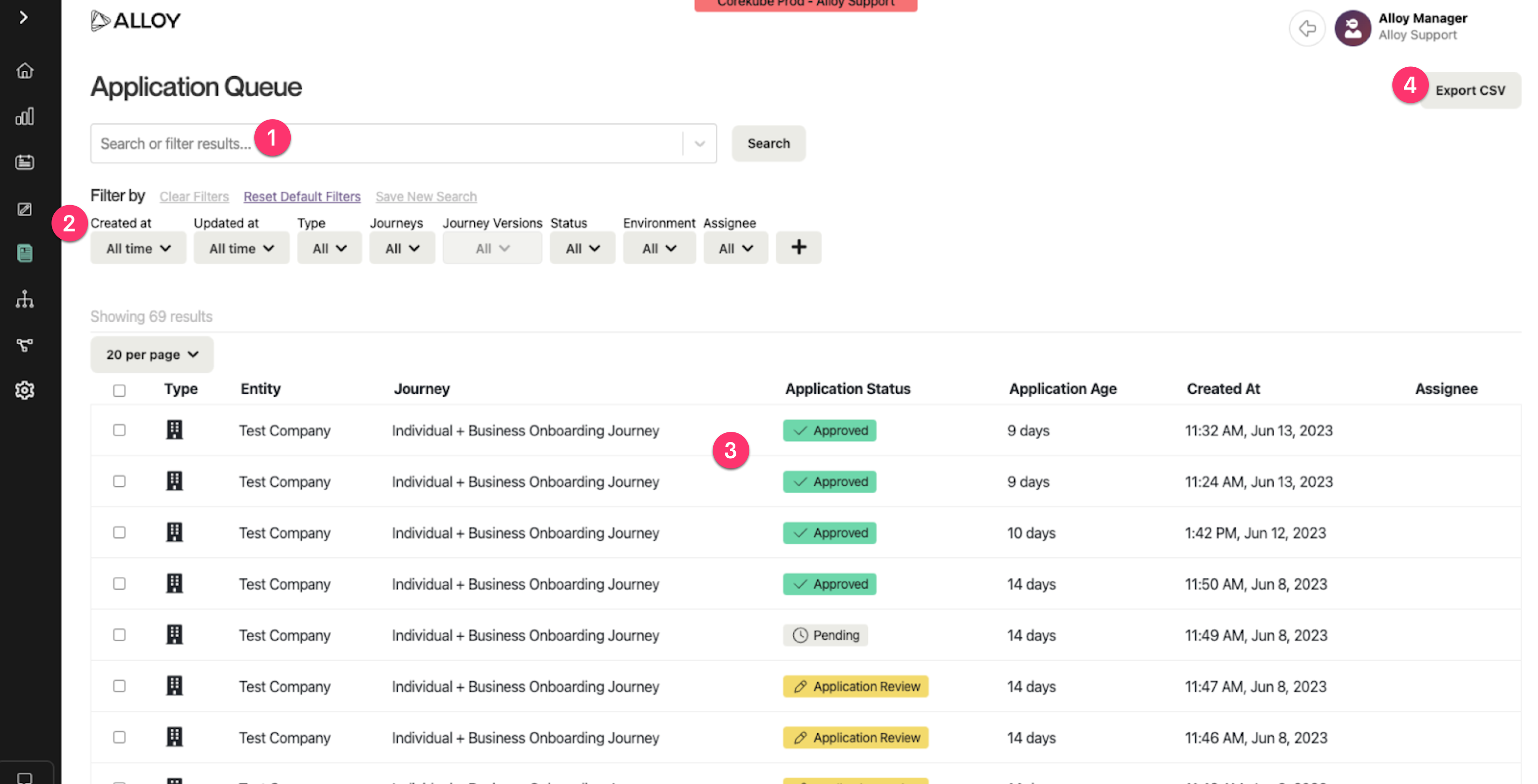 1 - Use the Search bar to look up a Journey Application token (starts with JA-) or by using an Entity Name.
2 - Apply Filters to search for Journey Applications that meet certain conditions.
3 - Any recent Journey Applications or filtered results will display here.
Type: Will display the type of Journey i.e Business, Person
Entity: Name of applicant (Business or Person)
Application Status: Status is set based on Journey Outcome Logic
Application Age: The number of days since the Journey Application was created
Created At: Time and date the Journey Application was created
Assignee: Name (if any) of the agent assigned to review the Journey Application
4 - Use the Export CSV button to download a file of all Applications listed
Clicking on a Journey Application will allow you to see further information and take any additional action. Learn more about the Journey Application overview here.