Role-based permissions allow teams greater functionality around managing permissions. Roles can be created, edited, and granted with specific permissions. Agents assigned to a role will inherit the specific permissions assigned to that role. This can be helpful when segmenting and permissioning agents based on intended level of access or function.
To access the Roles Settings page, click the

symbol (located upper left) to expand the dashboard menu, and then click Settings. After navigating to the Settings page, click on Roles: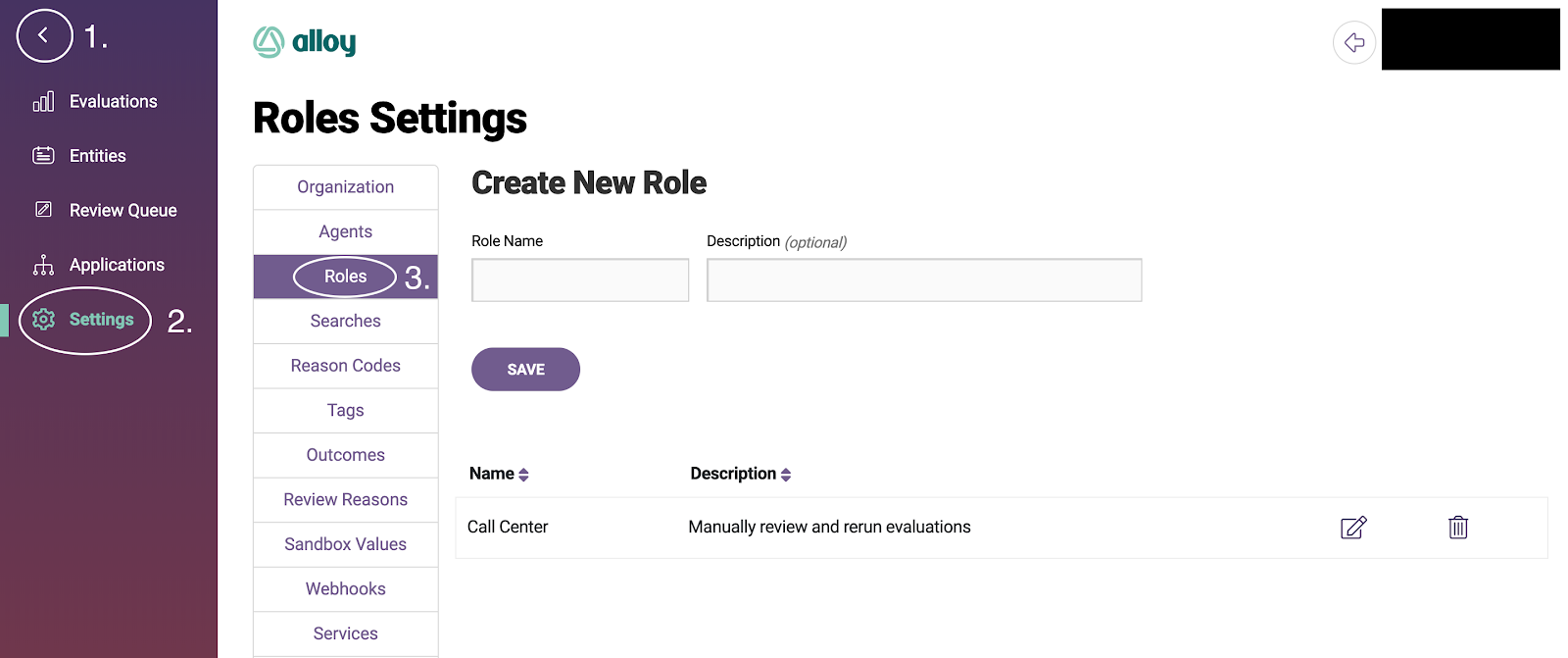 From the Roles Settings page, roles can be created (1), managed (2), and deleted (3):

When deleting a role, it is important to note that any agents assigned to that role will be reverted back to their previous permissions. If an agent had no permissions prior to being assigned a role, then they will have no permissions when the assigned role is deleted or unassigned.
To create a role, simply provide the name of the role and its description, and when ready, click Save:

Once the new role has been created, it will appear, on a list, further below: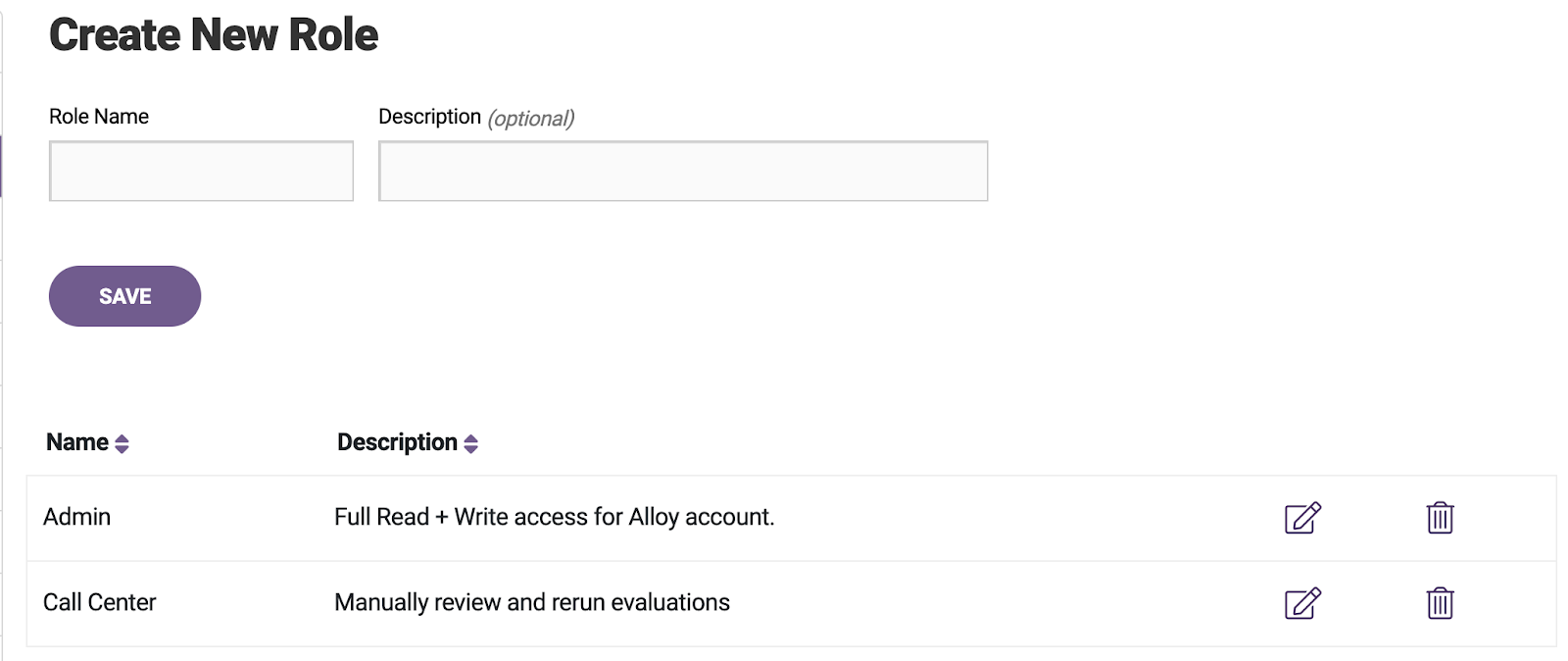 To edit the name and description of a role, click on the edit

icon to provide the new name and description when prompted.
To manage the permissions for a role, select the role by hovering your cursor in its section (the role's section will be highlighted in gray when selected):

Click the highlighted area to expand to reveal its permissions: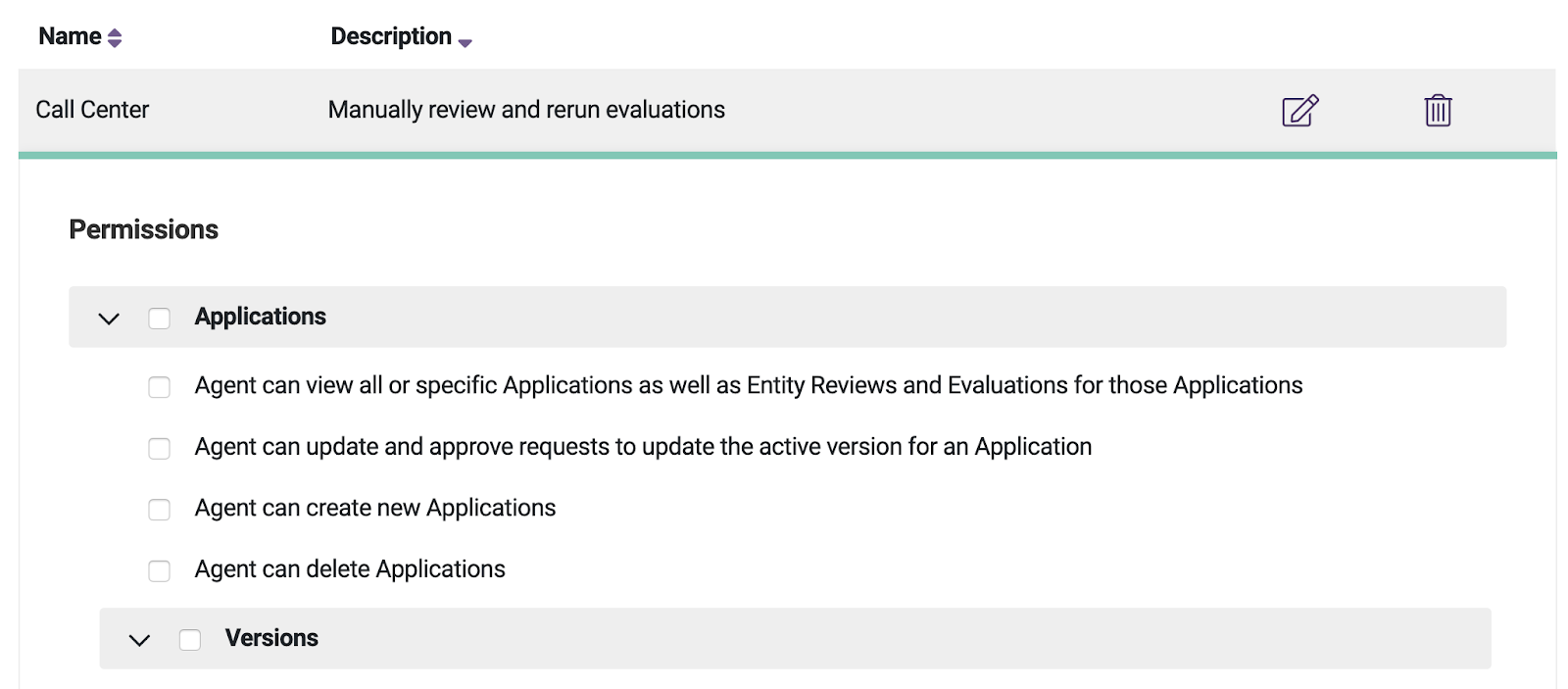 Permissions can be granted by clicking the checkbox

icon located left of the permission. To revoke a permission, simply click on the blue checkbox

icon. A granted permission is indicated by a blue checkbox

icon located left of the permissions.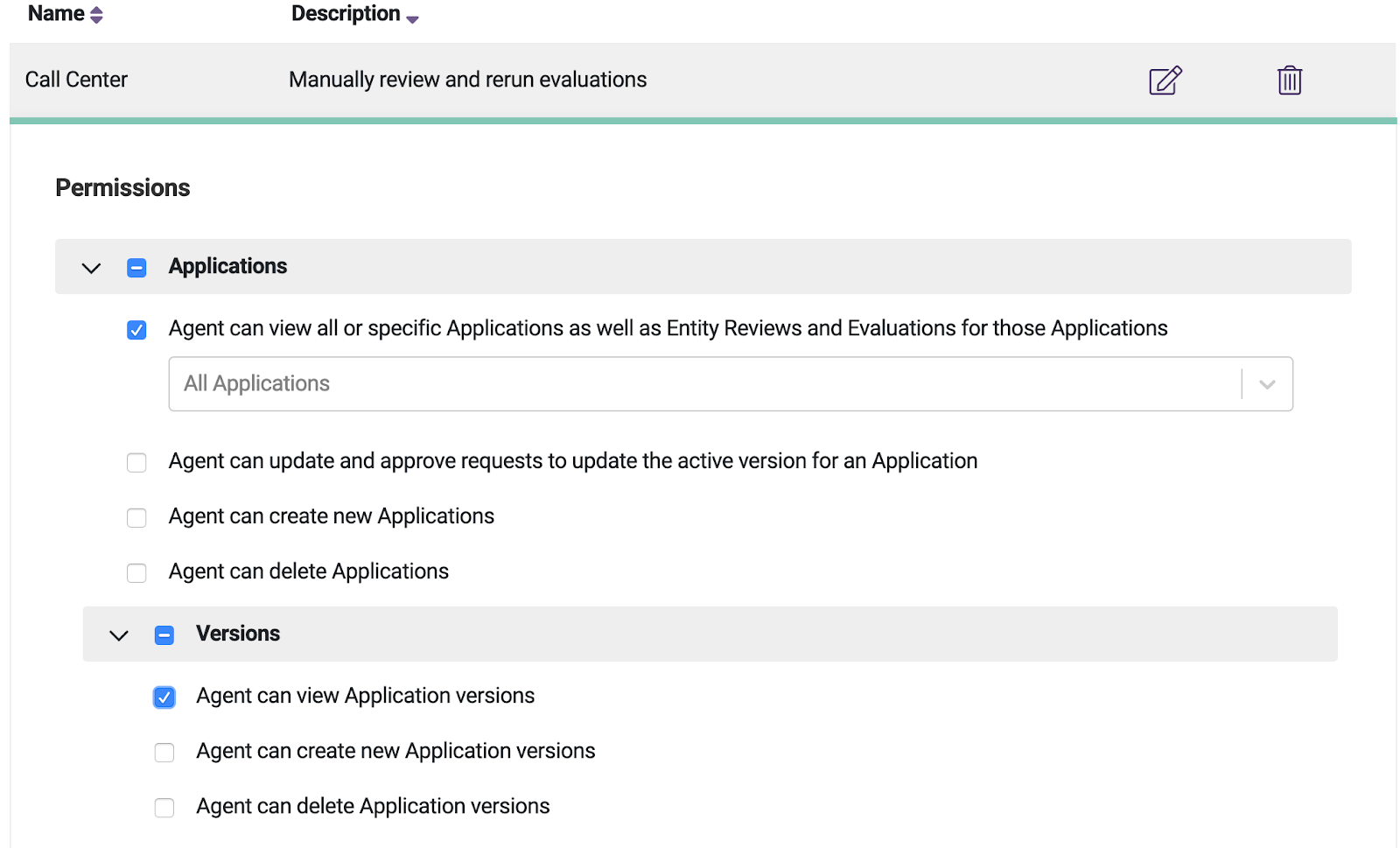 Permissions are granted and revoked instantly, which should be considered when managing a role's permissions.