MultiFactor Authentication (MFA) can be enabled within the account by an agent with the appropriate permissions.
On the Settings > Organization page, select the "Multi-Factor Authentication Required" option, and then "Save".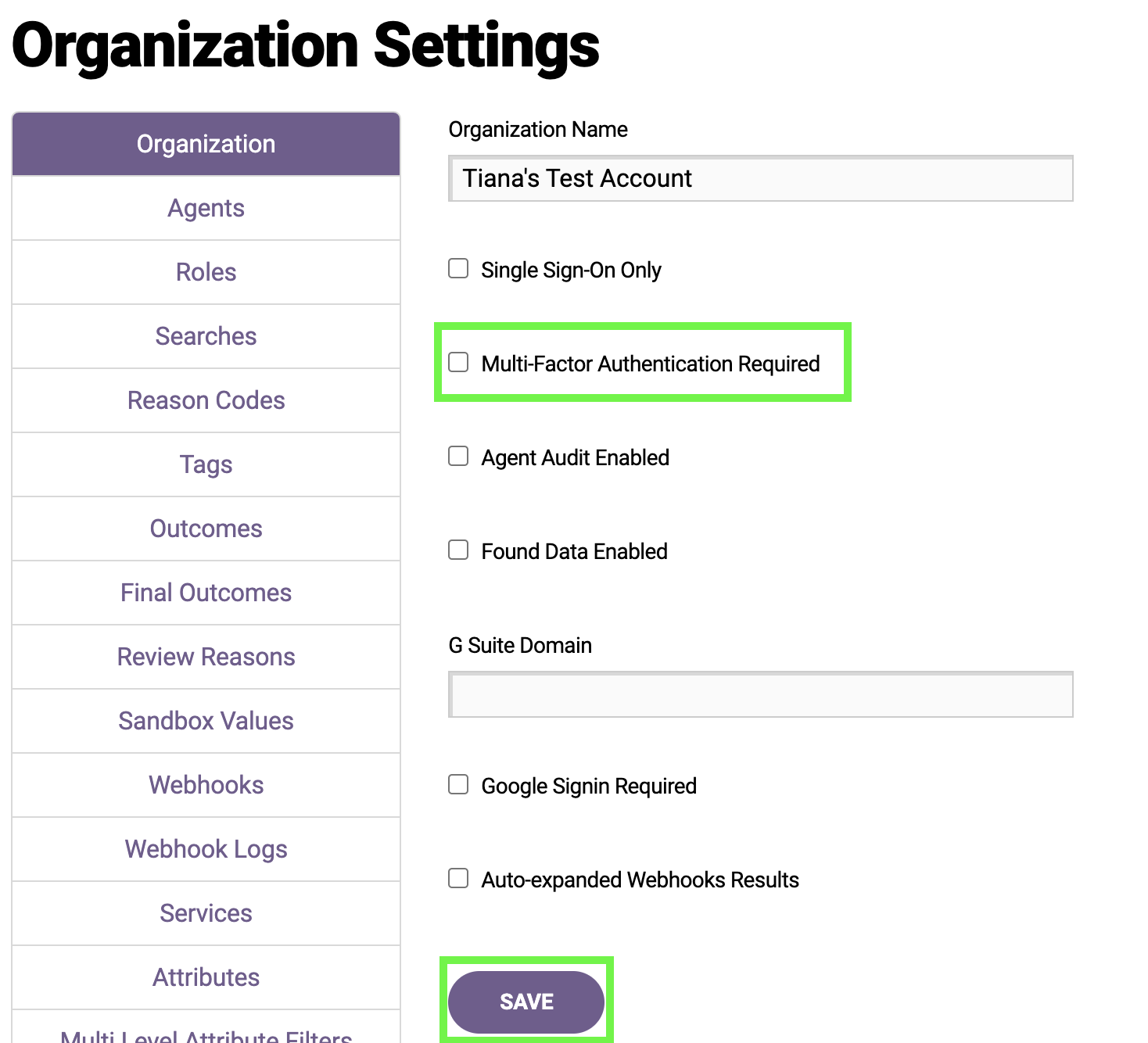 Once enabled, agents will be prompted to enter codes sent through either SMS or Twilio Authy if they have an account connected to their phone number.
It is recommended to confirm that all agents have the correct phone number listed before enabling this feature so that they are able to log in.