Before manually decisioning on a Group evaluation, all entitles must have an Outcome set.
In the example below, the Review Group button is grayed out because one of the entities (John Smith) needs to be reviewed.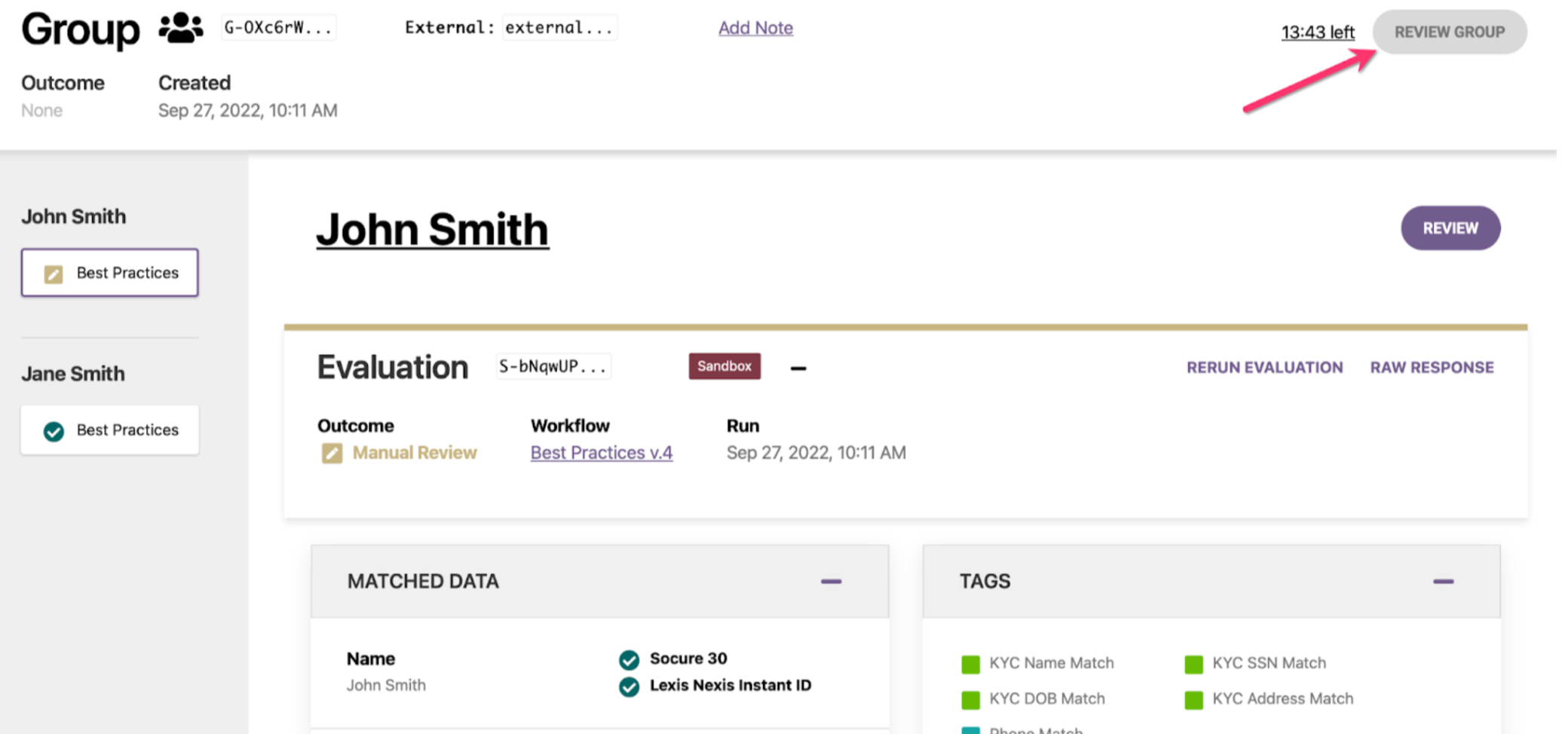 While there is more than one way to update the Outcome of the entity when it comes to Group Evaluations the best practice is to do this from the Group evaluation page as shown above.
Start by clicking on the Entity that needs to be Manually Reviewed, in this example, John Smith. Use the Review button found in the evaluation to set an Outcome. You'll then have the Review Group button enabled to decision on the Group evaluation.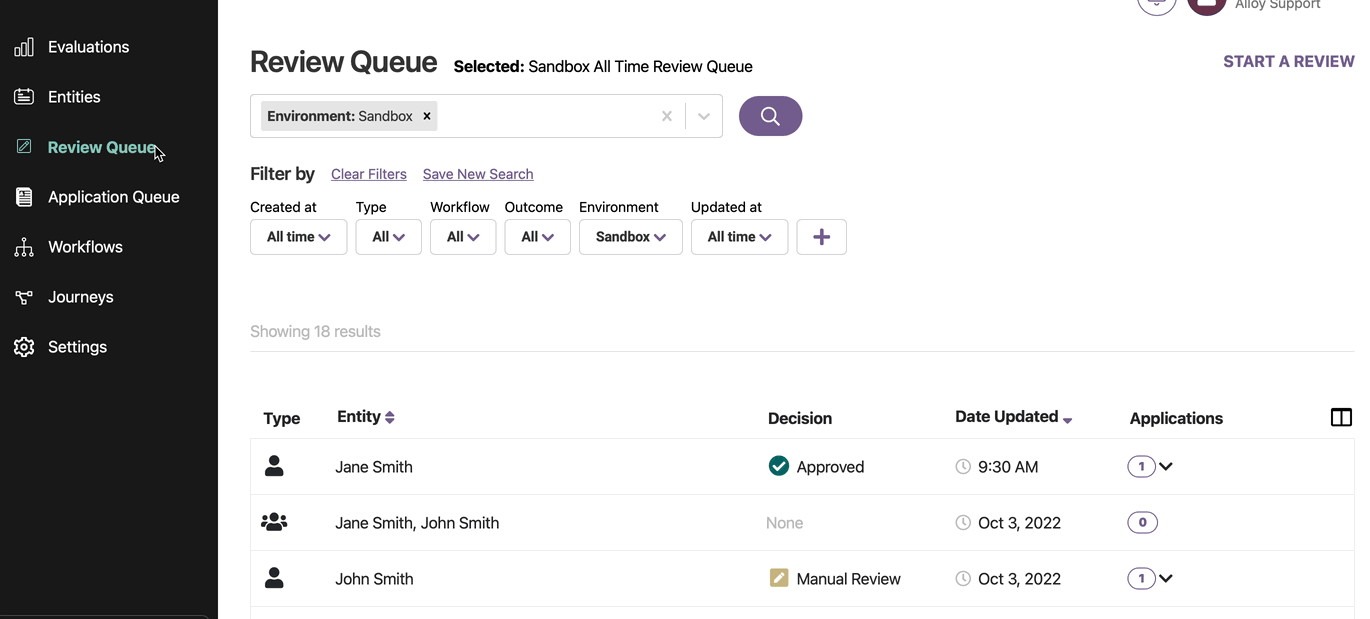 If one of the entities is Manually Reviewed individually from the Review Queue, this will not update in the Group Evaluation.

If this occurs, you'd simply need to follow the steps above by reviewing the Entity from the Group page.