Evaluations can be archived and unarchived on the Evaluations page. The default view of the Evaluations page does not include Archived Evaluations, so they will not populate in the evaluation list and are not included in the exported CSV unless the Archived filter is applied.
View Archived Evaluations
The Archived filter allows users to toggle between viewing archived and not archived evaluations.
To access this filter, click on the " + " option on the row of filters to reveal additional options.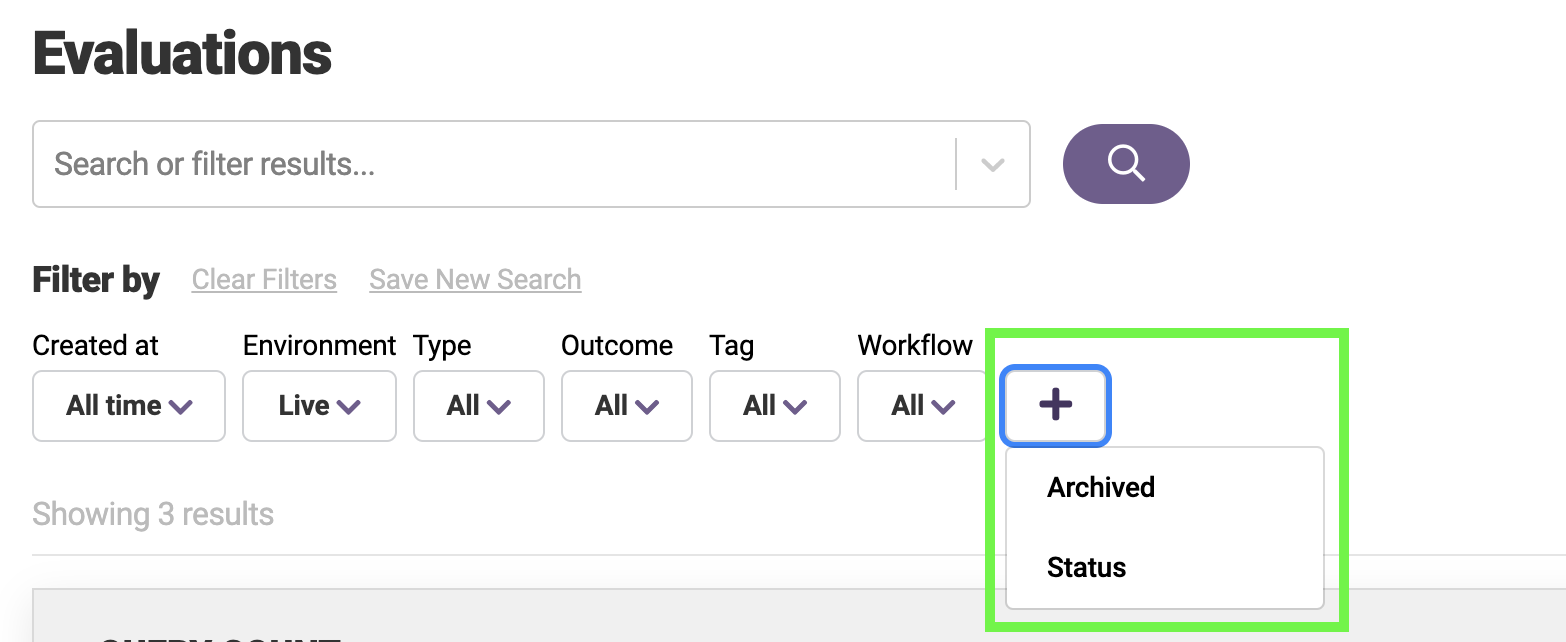 Click on the Archived filter, then select one of the options:
Not Archived

Archived

Archived and Not Archived
Once the selected option has been selected, the filter will be applied to the results on the Evaluations dashboard. If this filter is no longer needed, it can be removed from the search bar by clicking the "x".
Archive/Unarchive Evaluations
To archive an evaluation, first scroll down to the list of evaluations and click on the box next to the desired evaluation.

Once a box is selected, the "Perform an Action" drop-down menu appears at the top of the list of evaluations. Clicking on the menu gives the option to Archive or Unarchive the selected evaluation(s).

An "Evaluations updated" notification will appear on the top of the screen to confirm the action.