An evaluation contains the summary and results of an entity's application. When needed, an evaluation may be rerun with a new version of the same workflow or an entirely different workflow.
To begin, navigate to the Evaluation Summary and search for the evaluation that will be re-run again:

From the evaluation summary, select Rerun Evaluation (located upper right):

After selecting Rerun Evaluation, a form will appear:

Select Switch to a Different Application, which can be found near the top of the form: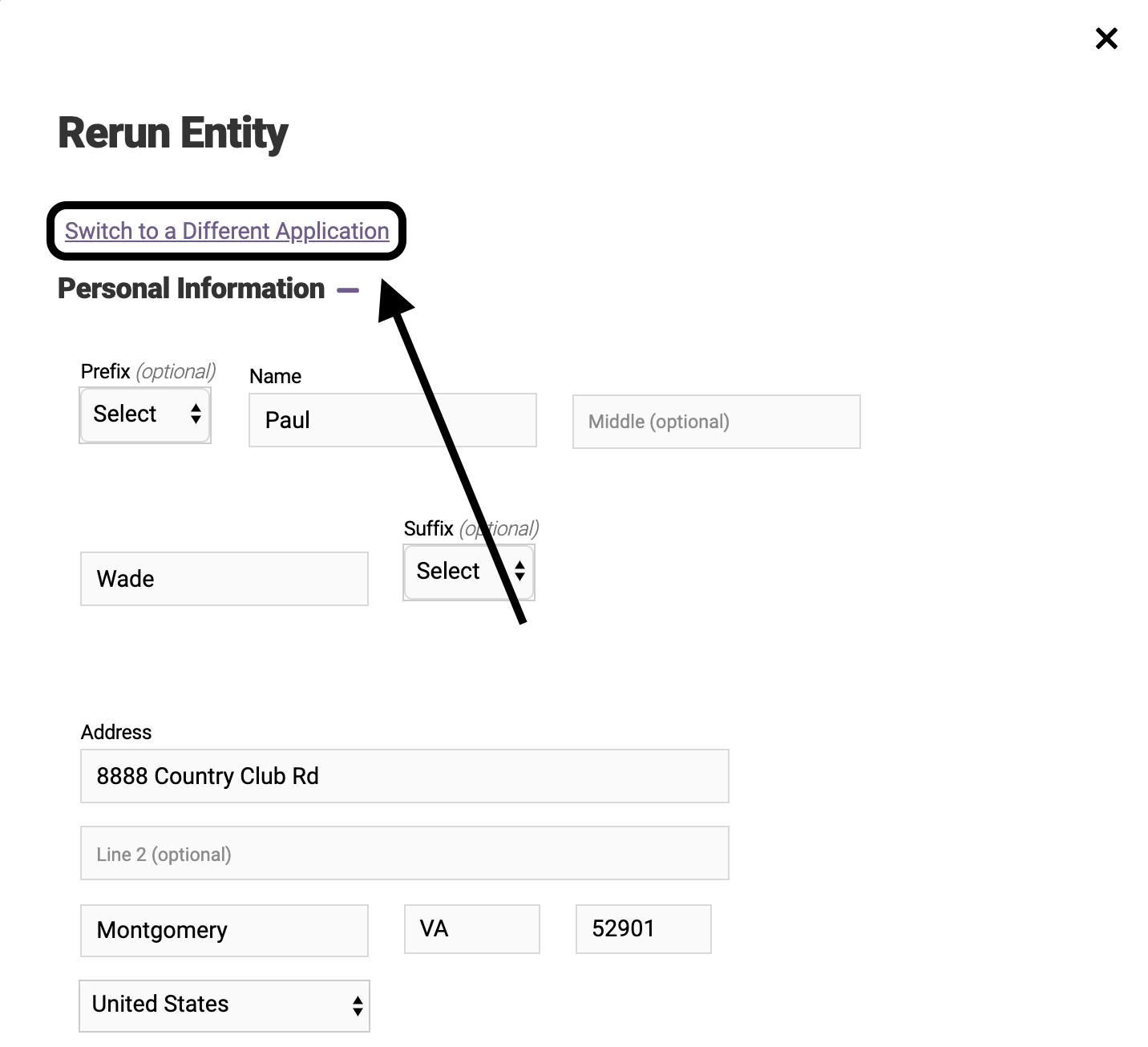 Click on the dropdown menu and select the workflow that will be used to rerun the evaluation: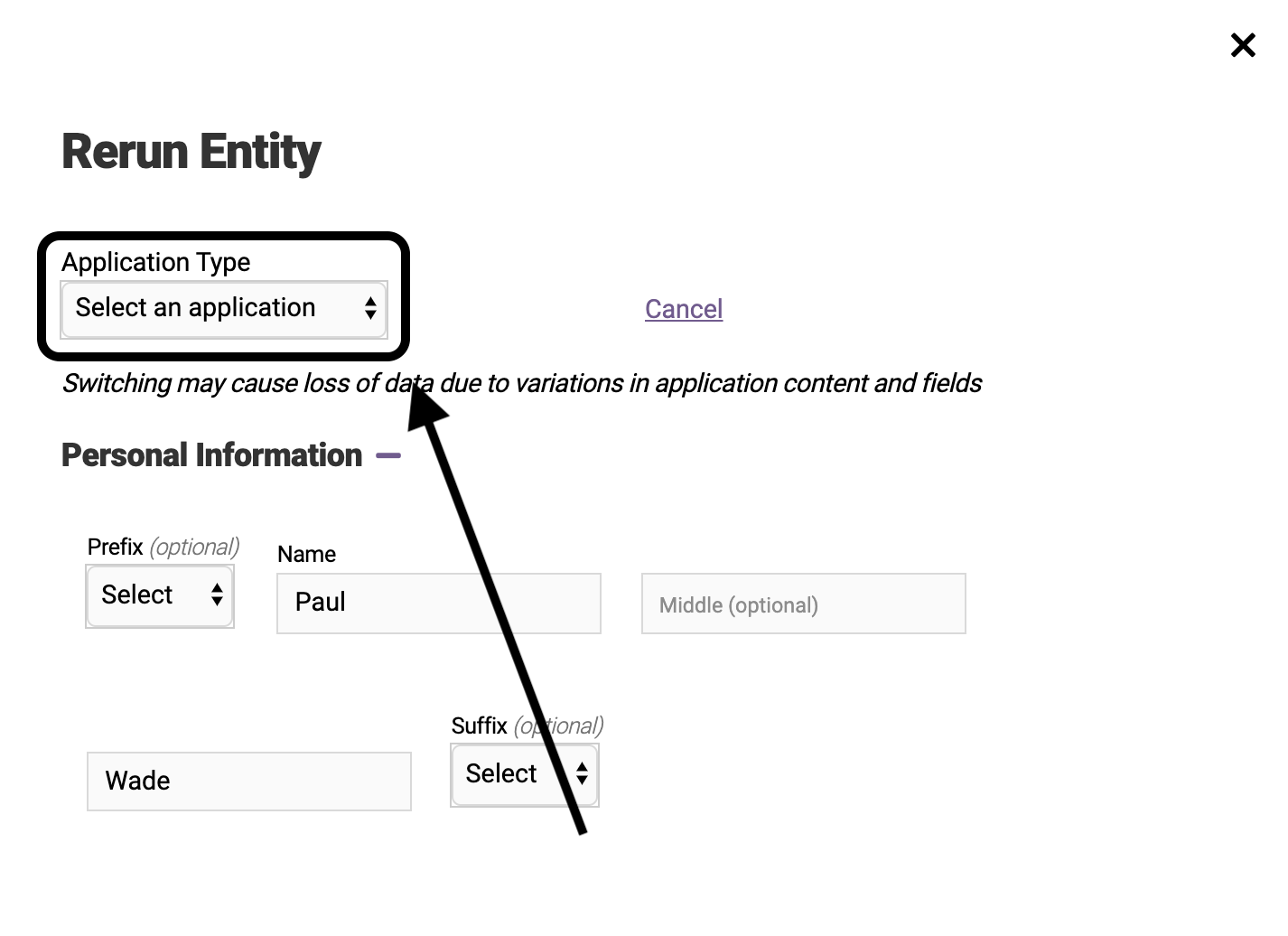 *if a different version of the same workflow will be used, select the same workflow.
Once the workflow has been selected, a second dropdown menu will appear - click this new dropdown menu to indicate the version of the workflow that will be used: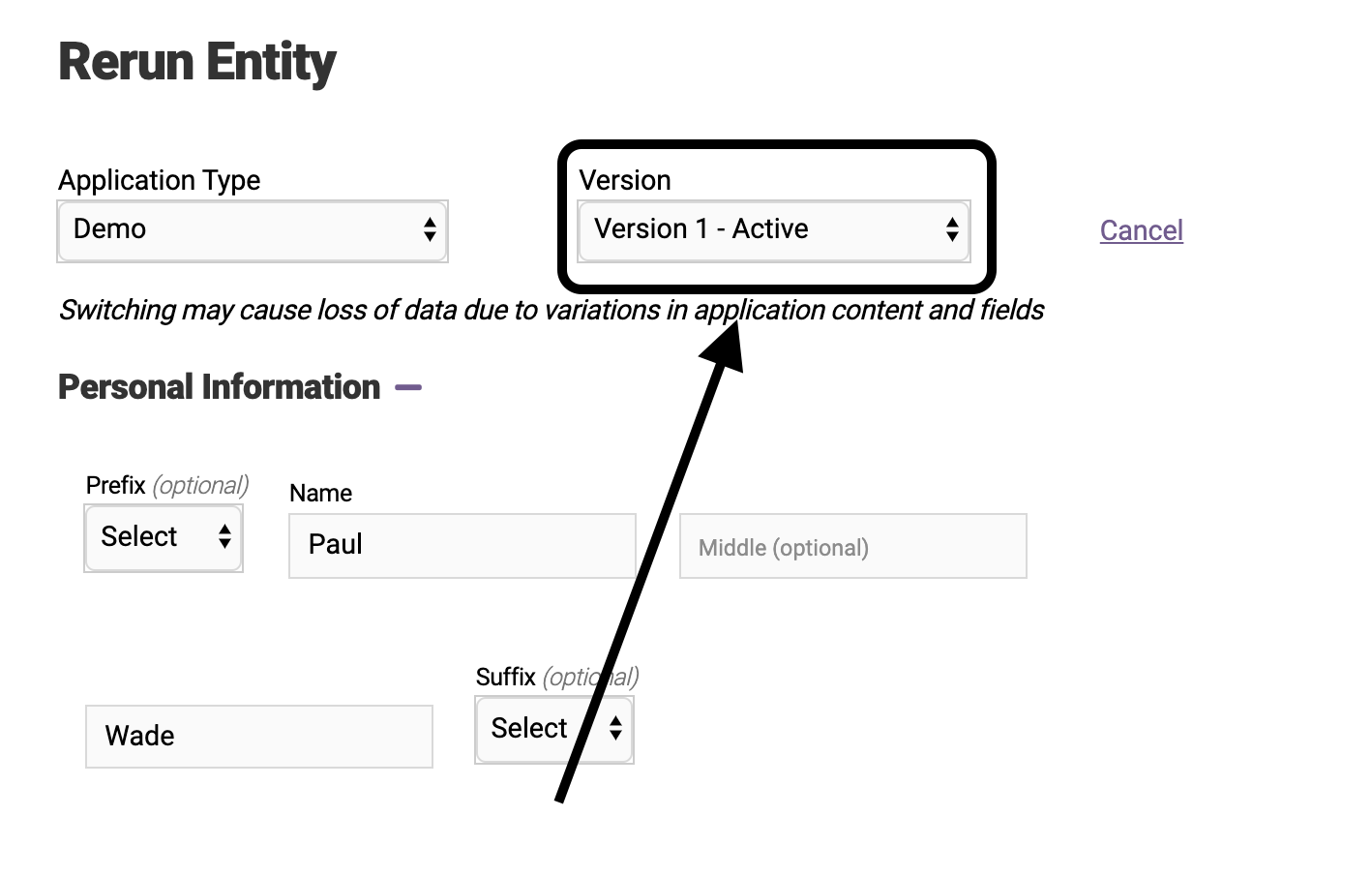 Navigate to the bottom of the form and click Run Evaluation to rerun the evaluation: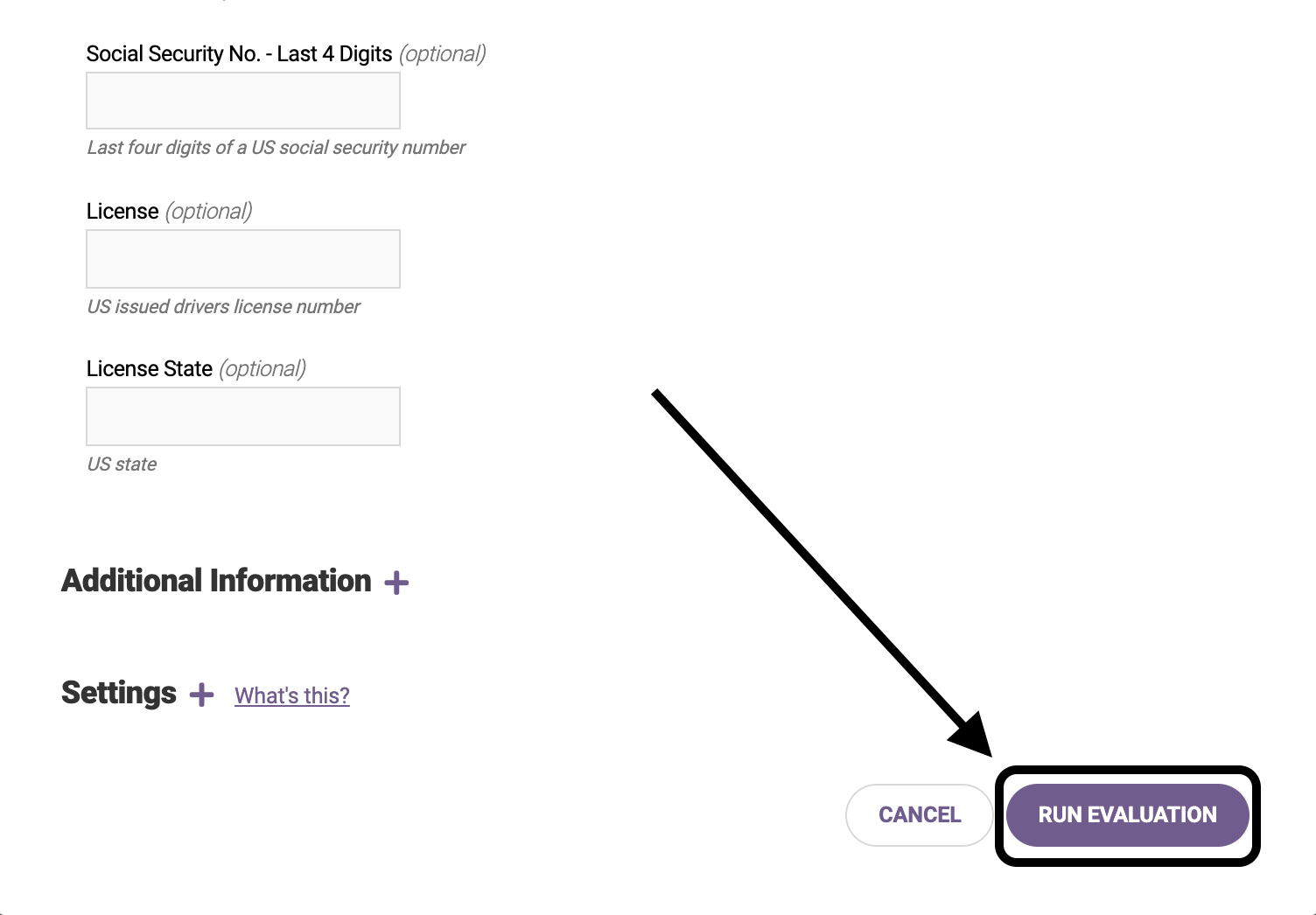 After the evaluation has been rerun, a notification will appear. The new evaluation can be accessed by clicking View Evaluation: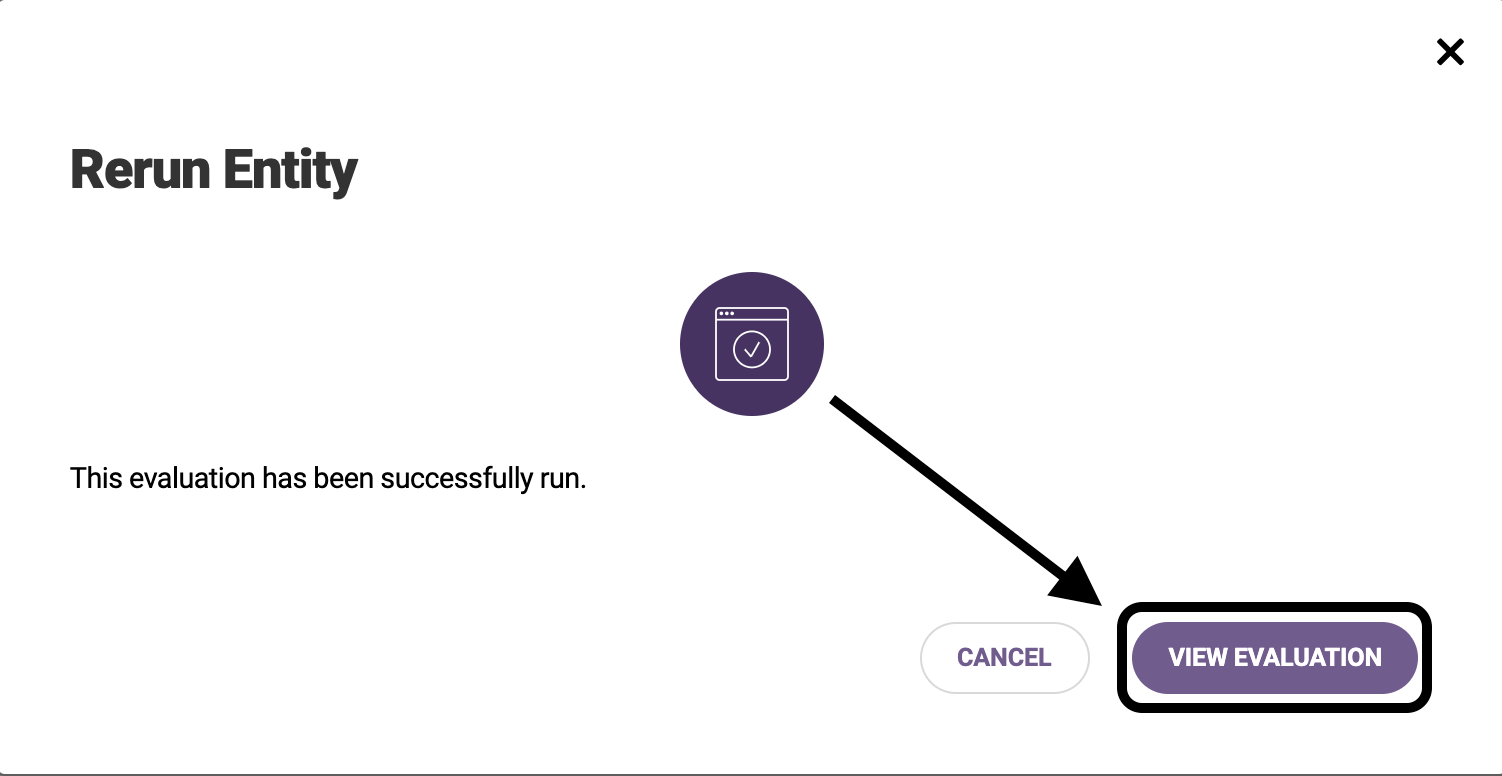 Evaluations that are re-run will have a new evaluation token, but will be associated to the same entity. All evaluations belonging to the entity can be viewed at any time by clicking the "Events" tag in the evaluation summary: