For security reasons, Alloy's password reset links or new account invitations expire after three days. If you need to generate a password, you can request a new link using the Alloy Reset Password page.
Visit our Reset Password page, provide the email address associated with your Alloy account, and click the Send Password Reset Email button.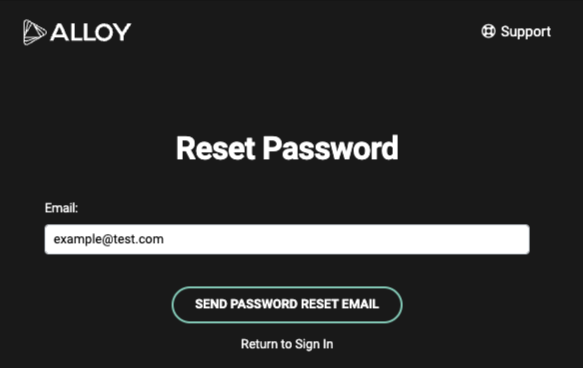 Check your inbox for an email from hello@alloy.co and follow the instructions you've just received.
If you're unable to receive your reset email, see this article: Where is my password reset email?
If you are still experiencing issues with your reset password link, please contact Alloy's Support team at support@alloy.co.